Lauren Daigle Says Her New Album Will Explain Why She Lost Her Religion, Embraced Joy of Faith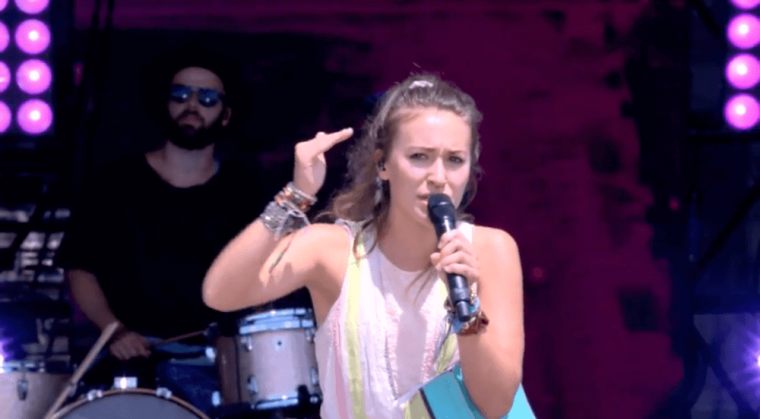 Lauren Daigle is gearing up to release her first album in three years and is now sharing why she penned the song "Losing My Religion."
During an interview with Beats 1's Zane Lowe this week, Daigle talked about her second studio album, titled Look Up Child. The soon to be 27-year-old opened up about why she decided to "lose her religion."
"This is an age where I am learning, what I believe in. We have a song on there that record called 'Losing My Religion' and I think one of the things that I've learned and one of the things that I'm embracing is the freedom of taking off the checked boxes, the rules, and all those things that kind of muddy up what faith actually is ... going into the next season of life in the remembrance of being a child," Daigle said. "A child isn't thinking realms of capacity. They don't think, 'can I do this or can I not.'"
The Christian singer shared that children don't take on the cares of life. Instead, they live free and trusting and that is how she longs to live now as a person of faith.
"Doubt doesn't impact their decision making and I think that's something really beautiful," the Lafayette, Louisiana, native continued. "I think when we remove some of those things it brings you into a complete realm of freedom."
In an earlier podcast interview, Daigle shared some more of the inspiration behind the 12 of the 13 tracks she co-wrote for the new album.
"I want this to be such a record of joy, such a record of hope, that people experience a childlikeness again. In the time of making this record, I had to remember who I was as a child. I want people to reflect on, 'The innocence of my childhood ... how do I see myself through those eyes again? How do I love myself like that again? Where's that joy? Where's that hope?'" she said of her upcoming sophomore album.
The new project follows her successful 2015 debut LP, How Can It Be. The first album spent 188 weeks on Billboard's Top Christian Albums and counting.
On the podcast, the young artist also touched on being a Christian singer and still working with people outside her genre.
Daigle performed with country superstar Reba McEntire at the 52nd annual Academy of Country Music Awards last year for an unforgettable rendition of McEntire's hit song, "Back to God."
"I don't shy away from singing about my faith," Daigle maintained. "I think it conveys honesty, and people see authenticity. More people are going to relate to my music if it's sincere. I believe that wholeheartedly. That's how you reach people that might not have felt that [the Christian genre] was their home before."
Daigle's album, Look Up Child, will be released on Sept. 7.