Law Restricting Abortion Protesters Is Unconstitutional, All Nine Supreme Court Justices Agree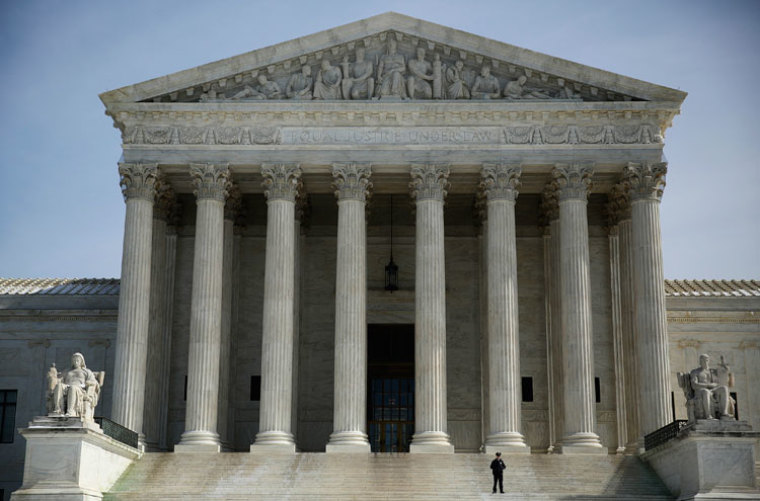 The U.S. Supreme Court has ruled that a law in Massachusetts creating abortion clinic buffer zones for pro-life demonstrators was unconstitutional.
In a unanimous decision, the high court ruled Thursday morning that Massachusetts could not force pro-life demonstrators into "buffer zones" to prevent them from being located near an abortion clinic's entrance and exits.
According to SCOTUSBlog, the main focus of the decision stemmed from the buffer zone ordinance including public ways and sidewalks.
"SCOTUS signals that states can pass laws ensuring access to clinics but cannot more broadly ban speech on public streets and sidewalks," tweeted SCOTUSBlog.
In 2000 Massachusetts implemented a law barring protests within 35 feet of an abortion clinic, or what the law calls a "reproductive health care facility."
"No person shall knowingly enter or remain on a public way or sidewalk adjacent to a reproductive health care facility within a radius of 35 feet of any portion of an entrance, exit or driveway of a reproductive health care facility or within the area within a rectangle created by extending the outside boundaries of any entrance, exit or driveway of a reproductive health care facility in straight lines to the point where such lines intersect the sideline of the street in front of such entrance, exit or driveway," read the law.
Over the past decade pro-life organizations sought to overturn the abortion clinic protest restriction, having twice attempted and failed to bring their case before the Supreme Court.
"If this case demonstrates anything, it is the undying perseverance of the anti-abortion movement," commented Gabriella Khorasanee of findlaw.com.
"This case has been in and out of courts for over a decade when the first challenge was heard by the First Circuit in 2001. The case came before the First Circuit twice before the Supreme Court denied cert … It appears that the third time's the charm in this case because now the Supreme Court has decided to hear this case."
Oral arguments before the highest court in the land were made in January, with both supporters and opponents of the buffer zone law expressing confidence in the proceedings.
Massachusetts Attorney General Martha Coakley said she left pleased with the outcome of the morning session.
"I thought the justices asked insightful questions about the constitutional balance that this law must, and we believe does, strike," Coakley said after the oral argument.
"I am hopeful that they will conclude that the buffer zone statute appropriately protects speech, health care access and public safety, and should remain law."
Lila Rose, president of pro-life group Live Action, told The Christian Post in an earlier interview said the Court has a "crucial opportunity today to defend our nation's foundational commitment to freedom of speech" in its decision.
"The importance of sidewalk-counseling — of brave, compassionate people standing as a last chance for women who often feel as if they have no choice — cannot be overstated," Rose added.
In recent times abortion clinic buffer zone laws and ordinances have gained in popularity, with New Hampshire adopting a statewide 25-foot buffer zone and Englewood, New Jersey allowing for eight-foot zones.