Leah Remini Says She's Still Healing After Leaving Church of Scientology Two Years Ago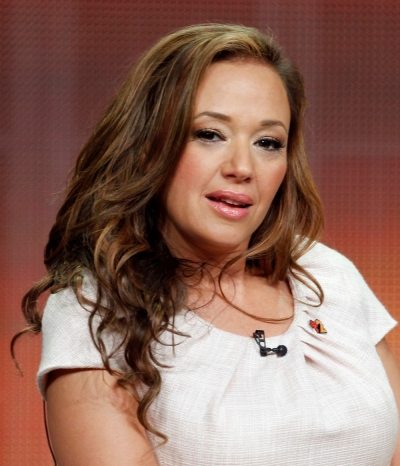 Actress Leah Remini has opened up about her time inside the Church of Scientology as well as her decision to leave the organization along with the rest of her family. Remini recently said that it has taken her two years to heal after leaving and that it's something she still struggles with.
"Our decision to leave the organization — it's not just something you get over. It's people and a lifestyle you've known all your life. It formed who I am, good and bad. It formed the way I think, good and bad. And so there's a lot of pain connected to it, there's a lot of healing," Remini said during an appearance on Oprah's "Where Are They Now?" series.
The actress and her sister were raised in the organization, as their mother was a faithful member who spent a great deal of time working within the structure. Remini explained that she saw very little of her mother because the church required so much. And it was that pattern she saw repeating itself in her own relationship with her daughter that led her to decide to leave.
"I was at one of those hotels in Florida, and I saw my daughter swimming for the first time while I was reading this thing [for the church]. And a tear came down my face and I was like, 'What am I doing?' It was a culmination of things, but that was a big one in my mind," said Remini.
"We had a chance to make a change from within, but they didn't want to," she commented about her efforts to work with friends inside Scientology to make it easier to spend time with family. "That showed me they didn't actually care, which went against everything I thought we stood for," she told BuzzFeed in 2014. "They only cared that their lives would be disrupted if they stood with me. They didn't care about doing the right thing. That showed me everything the church taught me was a lie."
Remini admitted that she was surprised her mother chose to leave with her and said that it "totally took away any resentment I may have been harboring. When it mattered the most, my mother was there for me."
Since then, Remini has been an outspoken critic of the Church of Scientology, encouraging others who might be questioning the organization to feel free to do so and to explore other options. She's also dealt with backlash from current members, including fellow actress Kirstie Alley, who has slammed Remini for turning her back on the church. The church itself has also spoken out about Remini's decision and criticized her for making allegations against it.
"Given Leah Remini's insatiable desire for attention, it comes as no surprise that for two years she has been incapable of moving on with her life and remains obsessed with shamelessly exploiting her former religion in a pathetic attempt to get publicity," a spokesperson for the Church of Scientology told the Daily Mail.
Remini's reality series, "Leah Remini: It's All Relative" was recently renewed for a second season by TLC.