Lecrae Sets Record Straight on Christian Hypocrisy in 'Church Clothes'
Hoping to set the record straight on his intent with a recent video for his mixtape album "Church Clothes," hip-hop artist and evangelical Christian Lecrae Moore issued a statement insisting that his work was meant to highlight hypocrisy in churches and not cause "a stir" in the Christian community.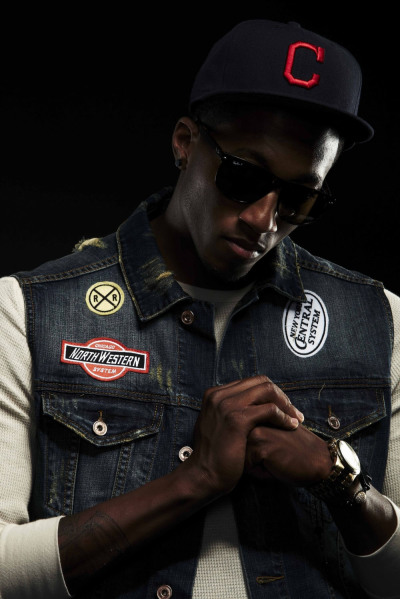 In the statement issued Wednesday through PR agency Rogers & Cowan, the Reach Records rapper commented that the "Church Clothes" title track was written from the perspective of an unbeliever using hypocritical behavior evident in some churches to justify living a sinful lifestyle.
"The goal wasn't to condone this behavior or view; it was just to show the real attitude that people outside the church have," Lecrae said. He added that as an artist he was simply using a creative approach to expose the hypocrisy found in some churches that preach sanctification but are rife with sin.
"Many people have seen the hypocrisy and inconsistencies that have helped push them away from the church and God all together," he said.
The statement added, "Lecrae stands by his lyrics and explains this song is not meant to accuse or attack anyone or any denomination but purely to voice the perspective of an unbeliever's encounter and view of the church."
Although the rapper's statement does not specify how the "Church Clothes" video "has caused quite a stir among the community," readers of The Christian Post report on the video's premiere have expressed everything from support and admiration to skepticism and confusion. Some have also suggested that Lecrae's criticism of the church was doing more harm than good and that by working with "godless producers and rappers" he had compromised his Christian witness. The "Church Clothes" mixtape is hosted by the celebrated secular DJ Don Cannon, and Lecrae has performed with secular artists.
The "Church Clothes" mixtape was described by Lecrae, 32, as "raw uncut hip-hop" and was released May 10 on mainstream music website datpiff.com, where it has been downloaded more than 230,000 times and listened to about half as much. The 18-track album is a new approach for Lecrae, who has explained that with the mixtape he is hoping to showcase his talents as a hip-hop artist without the frequently-attached label of "Christian."
Lecrae, commenting on his desire to break out of the box of "Christian hip-hop" or "gospel rap," wrote in an editorial on his website last week that he always had a love for the music but found the selection reflecting his Christian worldview anemic. The rapper said he eventually felt compelled to do more than complain, and decided to act.
"Personally, I couldn't simply talk about change. I had to be a part of it, so I spent my life living in the inner city, doing foreign missions and serving in the local church. All of that was ammunition for my 'Rebel' album. My life bled out in that project, and the result was God showing tremendous fruit and people's lives being transformed by His power," he said.
Arguing for the engagement of culture and against what he believes is a misconception among some Christians who see a division of the secular and sacred, the rapper insisted, "We are here to engage culture not run from it.
"Wrestling with worldly ideas challenges us and gives us new ways to depend on God. Is this my new direction? No, it's just an expansion on what I've already been doing.
"Will I continue to write songs like 'Don't Waste Your Life' and 'Go Hard'? ABSOLUTELY! But after seeing how powerfully God is using my latest efforts, I will also write songs to engage culture and speak to things that humanity in general will wrestle with and think on."
The married father who became a follower of Christ at 19 may be making headway in his professed goal of broadening his base, as new listeners commenting on the "Church Clothes" mixtape have described it as "fire" and a "record of truth."
"I'm the farthest thing from a Christian on earth," wrote one listener on datpiff.com. "I kept seeing this guy's name and finally decided just to see what he sounds like. He can spit! I don't care for the religious undertones, but positive rap is a change of pace for people. Bottom line Lecrae can rap, so for people that are into the Jesus spirit (expletive) this is the hotness."
Longtime fans of Lecrae have also given the rapper props and shared a belief in his mission.
"This brother is breaking some molds and taking gospel rap to another level along with some others as well. This album is hot still giving the Lord glory and it's brothers like Lecrae that keep us motivated to still listen to clean but tight music. Thank you man keep it up and continue to let God use you to spread the gospel for real," the fan wrote.
The Grammy Award-nominated and Dove Award-winning rapper expressed thanks to supporters last week for "helping the success of the mission and vision," saying, "I'm not concerned at all with being a 'star.' I got in this to bring hope and that's how I'm going out."
The release of Lecrae's next full-length studio album, Gravity, is expected in the fall.