Lecrae Talks Tupac, New Album 'Gravity,' and Staying True to Hip-Hop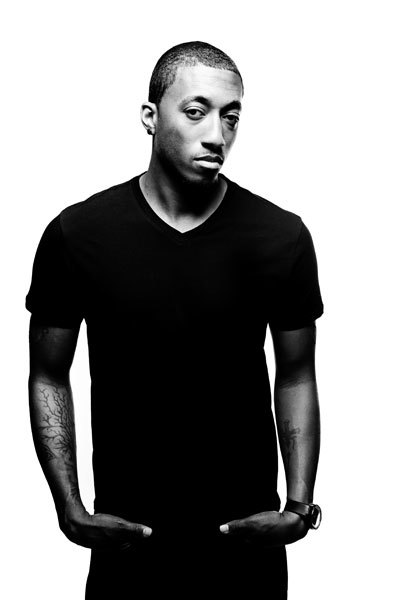 Lecrae recently spoke on his upcoming Gravity album set to be released on Sept. 4, and also spoke about his appreciation for hip-hop culture and how it has influenced his life and music.
He started recording the record in May, shortly after he released his 'Church Clothes' mixtape, a project he hoped would work as a precursor to the album.
"I think the mixtape accomplished a lot of what I'd hope the album wouldn't have to accomplish," Lecrae told AllHipHop. "I wanted the album to be able to speak for itself. The mixtape is more like the disclaimer to say look, I know what everybody's thinking, these presuppositions that exist, so let me just clear those up, and then let me just put the music [Gravity] out, and let it speak for itself."
He describes Gravity as his entrance onto a "bigger stage" in the hip-hop world, and he is confident that he can grow without sacrificing his values that derive from his faith in Jesus Christ.
"For me it's not a challenge, because it's authentically who I am on both sides," said Lecrae. "I'm not fighting to stay hip-hop. I am hip-hop. I am the culture, but I'm a Christian, and I have a relationship with God and so my relationship is going to bleed out into everything that I am and everything that I do. And me being a part of hip-hop is going to be a part of everything I am and everything I do."
Lecrae describes himself as a product of hip-hop culture, but admits that his faith guides his decision making.
The rapper also spoke about his admiration for the late hip-hop legend, Tupac Shakur, and talks about his appreciation of Tupac's ability to express his honest feelings about faith on many of his records.
"The thing I loved about [Tupac] was that he wasn't afraid to talk about God or faith, and his misunderstandings, or understandings of it," he said. "He just talked about that, [faith] and I think it's healthy. We need people to talk about these realities and ask these questions, and its dope to do that within hip-hop."