Lecrae Video Accused of Illuminati Signs? 'The Bible Uses Symbolism Too,' Says Rapper (WATCH)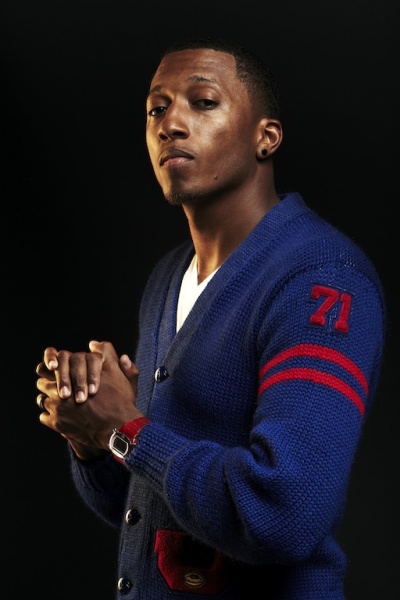 Recently hip-hop artist and unabashed Christian, Lecrae, released a video called "Confessions of a Millionaire," and many are citing it contains a lot of Illuminati references.
In an interview with Ebony.com, the reporter asked Lecrae about the imagery found in his latest video and if he knew about it.
"It gets to a point where, anything that is not just blatant, if there's any kind of symbolism, it just gets equated as negative or it's demonized," said Lecrae. "The Bible uses plenty of symbols so I think symbolism is not bad. There are symbols all throughout the video. There's a wolf, which symbolizes the predatory nature of us (humans), we just want and want and want and hunger."
"There's color schemes where one young lady is wearing green to show the pursuit of wealth and there's a deer head in there because it's a wealthy party because if you go to any wealthy person's house, they're showing off their accomplishments. So it's really just a lot of that kind of symbolism. None of it was intended for evil," he continued.
Some of the alleged "Illuminati symbolism" in the music video show people wearing various masks that appear to be adorned with strange symbols. The other signature clue is the covering on one eye, in which the main actor in the video conceals with a mask.
Perhaps Youtube commenter Brett C managed to explain the symbolism most succinctly.
"The mask hides their true intentions just like a wolf in sheeps clothing. People think money will make them happy but in the end it will leave you hurt and broken. The actions you do in this life are far more important then the materialistic possessions that they have in this life. Lecrae is using this video as a metaphor to say people become a slave to their possessions instead of worshipping Jesus," he wrote.
Lecrae says he will not let the accusations face him and he will just keep moving and encouraging through positive music.
"They don't really know me so I can't get that flustered and hopefully if they got to sit down and have a conversation with me they'd say, 'Oh, OK I get it.' And then we'd move on," he said.
The song "Confessions of a Millionaire" is off of his latest album Gravity, released in September.
He describes Gravity as his entrance onto a "bigger stage" in the hip-hop world, and he is confident that he can grow without sacrificing his values that derive from his faith in Jesus Christ.
"For me it's not a challenge, because it's authentically who I am on both sides," Lecrae to The Christian Post last summer. "I'm not fighting to stay hip-hop. I am hip-hop. I am the culture, but I'm a Christian, and I have a relationship with God and so my relationship is going to bleed out into everything that I am and everything that I do. And me being a part of hip-hop is going to be a part of everything I am and everything I do."
Lecrae - Confessions (@lecrae @reachrecords)