Lecrae's Release Date for 'Gravity' Album is Set for September 4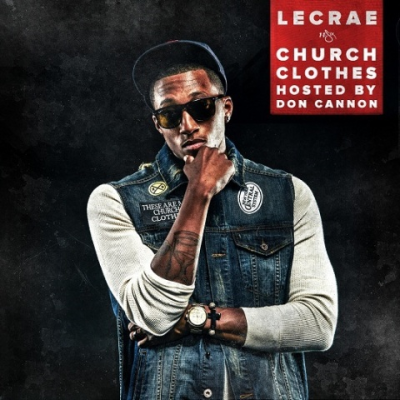 Lecrae will release his seventh solo studio album Gravity on Sept. 4, according to a recent announcement made by the rapper.
The LP will follow his wildly successful Church Clothes mixtape that served as Lecrae's introduction into mainstream hip-hop.
This album will also feature appearances from popular rappers such as BIG K.R.I.T., Mathai, and his Reach Records label mates Trip Lee and Tedashii. Producers expected to appear on the album include DJ Khalil, Street Symphony's Heat Academy and The Watchmen.
"With the release of Gravity, I really wanted to expand on my previous work while still making sure to keep it all very authentic to who I am as an artist as well as a person," said Lecrae to AllHipHop.com in a recent statement. "When I released Church Clothes earlier this year, it was the precursor of what's to come with this album. It introduced my music to new audiences, allowing me to impact others."
Lecrae will also embark on a 30-city tour to promote Gravity called The "Unashamed Tour 2012: Come Alive" that will start on Oct. 4 and make its way to major U.S. cities such as New York, Los Angeles, Miami and Atlanta.
Other Reach Records artists such as Tedashii, Andy Mineo, Trip Lee, KB and PRO will also be performing on the tour.
Lecrae was recently spotted shooting a music video for one of his songs off the Gravity album that features No Malice of the Clipse.
No Malice, formerly known as Malice, also appeared on Lecrae's Church Clothes mixtape and is a well respected mainstream hip-hop artist. The rapper committed his life to Christ in recent years and upon his conversion, contacted Lecrae and the two seem to have connected.
Lecrae 'Church Clothes' Mixtape Preview Video