LeToya Luckett Reveals When Her Faith Was Tested; Reveals What It Means to Be a Woman of God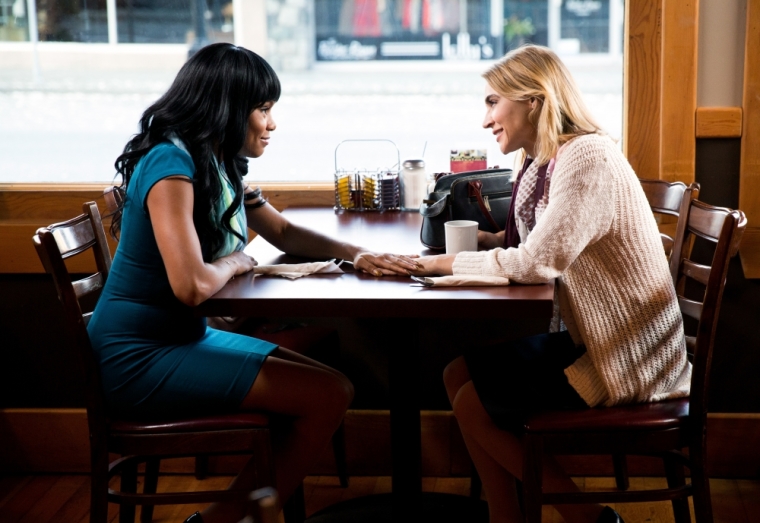 LeToya Luckett is an entertainer who is not shy about speaking about how important her Christian faith is to her, and recently recalled a time when that faith was tested.
Luckett, the 33-year-old actress and singer formerly of Destiny's Child, spoke to Essence Magazine recently about the death of her grandmother rocking her faith.
"My Grandma passed away of pancreatic cancer. I was like, [God's] the only one that's going to be able to get me through this," she told Essence. "It didn't make the hurt or the pain go away, but there was peace in knowing who she was sitting beside."
Luckett went on to explain what she believes it means to be a woman of God.
"I know my grandmother might have said something like, 'Hey, pull that skirt down.' I get it because in older times women carried themselves a certain way," Luckett told Essence. "I still do believe in carrying yourself a certain way and I do my best to be somewhat of a role model ... I'm not the Lord but I do accept that responsibility and that's why I do try to carry myself with confidence, with poise, with grace, and with class."
Luckett has learned to pray and speak things into existence after growing up in church where she got her start singing in a children's choir. There, the singer recalled gaining confidence which later proved useful in the entertainment industry.
"When my choir director saw something in me that I had not yet seen in myself and asked me to come up front and start singing solos, I felt this confidence about myself. I kept it going from there," Luckett told The Christian Post last month. "I wouldn't be who I am if not for God. I think with my experiences when things weren't easy in my life, and they still aren't right now, but when storms showed up I was able to get through them."
Despite proving her ability to be an accomplished actress and singer, Luckett insists the world has not seen all she has to offer and thanks God for giving her every opportunity.
"If not for God, I don't know where I would be," she told CP. "I feel I haven't seen my best days yet. Every day that God blesses me with the gift of life, I have another opportunity at greatness."