LGBT Activists Attack Holy Donut Shop for Helping Salvation Army Family in Need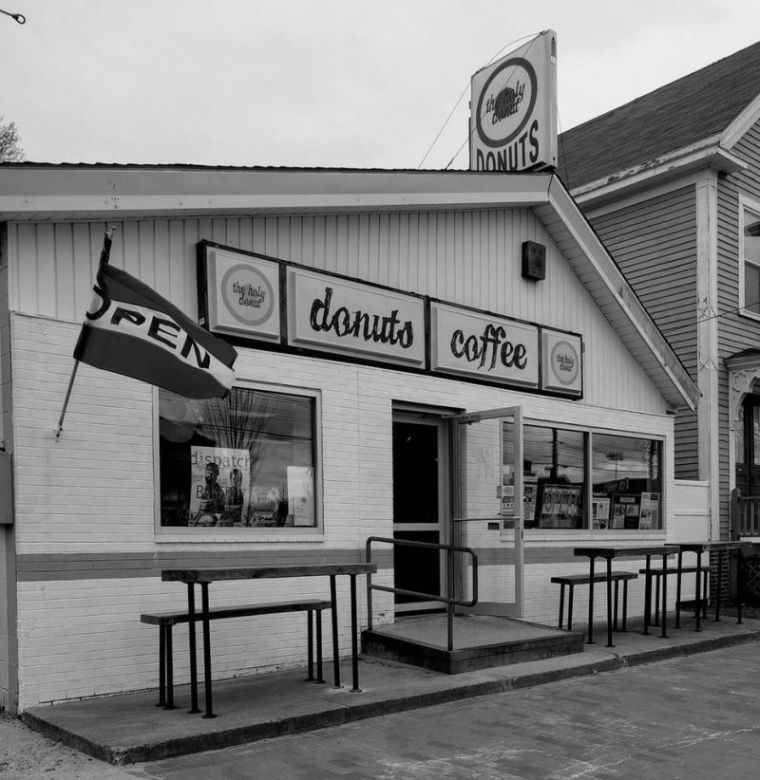 The owners of a doughnut shop in Maine have publicly apologized for asking The Salvation Army to help them find a family in need this Christmas after they were attacked online by activists who claim the Christian charity is anti-LGBT.
As reported by WCSH-6, Portland's Holy Donut, a family-owned business, faced internet backlash after it announced on its Facebook page that it partnered with The Salvation Army to find an area family in need of warm clothes.
In a now-deleted Facebook post, the shop detailed how it was collecting warm clothes for a family with five children and two adults, and asked customers to donate hats, mittens and sweaters in exchange for free doughnuts or T-shirts.
Although giving to a family in need is usually seen as a noble cause, some took offense to the fact that the store found the family through The Salvation Army, a Protestant international charity organization that serves 30 million Americans nationwide. LGBT activists have accused the organization of discriminating against the LGBT community and even lobbying against their interests.
According to the local NBC affiliate, the shop's Facebook page was littered with hundreds of comments, including many that accused The Salvation Army of discrimination after it posted about the fundraiser. At least one person even threatened to start a boycott.
"People are going to boycott The Holy Donut because of YOUR choices," one person wrote on the Holy Donut's Facebook page, according to Press Herald. "Do you see what we're getting at? You're supporting an establishment that doesn't support your customers, so your customers will stop supporting you."
Another Facebook commenter accused The Salvation Army of rejecting LGBT people from its shelters and complained that it proselytizes in its programs.
"They have tried to scrub their image, but still discriminate," the person claimed.
In response to the backlash, the shop felt inclined to issue a Facebook post to apologize if anyone was offended by its partnership with The Salvation Army.
"We do not support The Salvation Army or consider them our 'partner' for this project, they simply linked us to a needy family," The Blaze quotes the shop's now deleted Facebook post as saying. "People have suggested that we 'pretend' not to know of The Salvation Army's reputation. We have nothing to gain here, we just wanted to help a family in need. It seems we have offended people which obviously we regret and that was not our intention in a holiday gift drive."
"We take this opportunity to sincerely apologize to anyone we have offended," the Holy Donut post continued. "We are an organization which prides itself on our track record of kindness and acceptance of everyone."
The Salvation Army has long denied accusations that it discriminates against LGBT people. In a statement, The Salvation Army said that "anyone who comes through our doors will receive help based on their need and our capacity to assist."
"We do not pick and choose who we serve based on religion, sexual orientation or any other factor," the statement assures. "This promise to serve goes to the core of our beliefs as laid out in our organizational Mission Statement."
The Salvation Army statement also denies allegations that it has lobbied against the LGBT community, saying the organization is "apolitical" and that any of its advocacy efforts are "in regard to the services we provide and educating legislators on how government actions will impact those we serve."
"There is an effort to continue the misinformation and this seems to be pushed most heavily during the red kettle season," the statement adds. "It is difficult to fight a phantom."
Major Raphael Jackson of the Northern New England Salvation Army, spoke with WCSH6 about the Holy Donut controversy.
"I feel bad that the Holy Donut and The Salvation Army [are] caught in this predicament, especially at Christmas time when we are trying to do the most good," Jackson said. "If you feel like you are being discriminated against because of race, creed, color, sexual orientation, national origin or anything like that, then I need to know."
The outrage over the Holy Donut's association with The Salvation Army has drawn the ire of Franklin Graham, the son of legendary evangelist Billy Graham and president of the Billy Graham Evangelistic Association. 
"Now that LGBT activists have this voice, their newly gained power is used to oppress and silence those who sincerely believe in biblical or traditional marriage," Graham wrote in a Facebook post. "Just look at the bakers, florists, videographers, and photographers who have exited the wedding business, experienced death threats, and face public shaming for simply not participating in a gay wedding."