LGBT Catholics Seek Meeting With Pope Francis to Show Him 'Owning Our Faith' Video; Vatican Says Potential Meeting Isn't Endorsement of Gay Lifestyle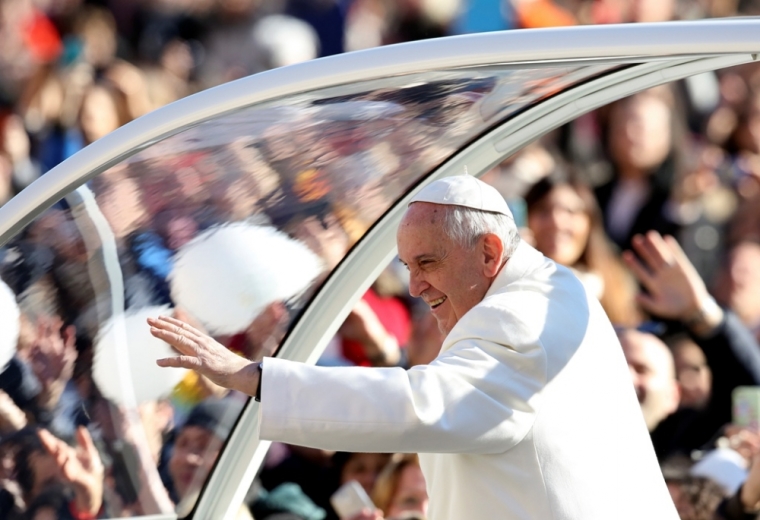 A group of LGBT Catholics, some of whom reject official Roman Catholic teachings on sexuality, are seeking an audience with Pope Francis to show him a video titled "Owning our Faith" that outlines their beliefs. The Vatican has refused to reveal whether such a meeting will take place, but said that even if does, it would not mean that Francis is endorsing such views.
The St. Philip Neri Parish and Northwest Paulist Center in Portland, Oregon, revealed that the video by the self-identified LGBT Catholics, led by Father Gil Martinez, is intended to be shown to Francis on Tuesday following morning Mass at the Vatican.
Catholic News Agency reported that the Vatican refused to confirm whether such a meeting would take place. A Vatican official with the Holy See Press Office explained that as of Monday, there were "no public or official meetings scheduled."
The official added: "The pope can, however, meet whomever he wants, but this cannot mean in any sense an official endorsement, since every audience is intended to be kept private."
Meetings with the pontiff are made public "only if some of the people involved speak out about it."
The LGBT Catholic group has said that its mission is to see "the full acceptance of LGBT persons in the Catholic Church" and is hoping that the video will evoke "the need for change" among thousands of Catholic clergy, including Francis.
The Vatican leader has fostered an open dialog between the Catholic Church and gay people, but has backed the traditional teachings on marriage that defines the union as solely between a man and a woman.
In February, another "gay-positive" LGBT Catholic group said that it was granted VIP seats to a Francis speech, which was reportedly the first time such a request had been approved.
"Pope Francis gives me hope," Sister Jeannine Gramick, co-founder of New Ways Ministry, told The Associated Press. "To me, this is an example of the kind of willingness he has to welcome those on the fringes of the church back to the center of the church."
The group obtained the tickets thanks in part to the efforts of the Vatican ambassador in Washington and the Archbishop of San Francisco, who forwarded the request to Rome.
The group was identified on the Vatican's list of attendees only as a "group of lay people accompanied by a Sister of Loretto," however.
CNA further pointed out that its sources at the Vatican found that the group was not so much granted a special request for the seats, but that no requests were rejected.
New Ways Ministry is also promoting the "Owning Our Faith" video on its website.