LGBT Methodist Group Ex-Employee Withdraws Gender Discrimination Complaint
A former employee of the Methodist LGBT advocacy group Reconciling Ministries Network has withdrawn his legal complaint for discrimination and wrongful termination.
Andy Oliver, who was formerly the director of Communications for the Chicago, Illinois-based organization, opted to voluntarily withdraw his complaint last month accusing RMN of wrongful firing and "gender identity discrimination."
Earlier this year, Oliver filed a legal complaint against RMN before the Cook County Commission on Human Rights.
According to the official document obtained by The Christian Post via FOIA request, the Cook County Commission was given "a fully executed Withdrawal Request Form ('request') from Oliver's attorney, Kathleen Sedey, … on Sept. 16."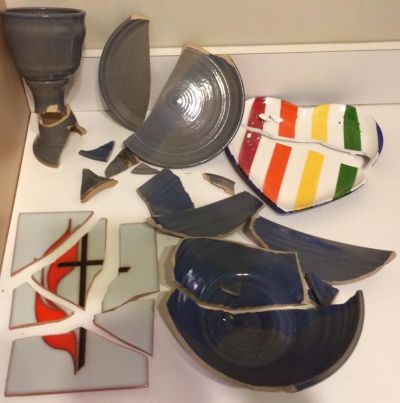 "The request, which was signed by Sedey, states that 'the parties have reached a resolution,'" continued the document.
"Additionally, Sedey attests that she is making the request to withdraw on Oliver's behalf voluntarily and without pressure from any organization or individual."
In May, Oliver filed a complaint before the Cook County Commission on Human Rights accusing RMN of engaging in wrongful firing and gender identity discrimination.
According to the complaint, provided to CP via FOIA request, Oliver claimed he was harassed and eventually dismissed by Executive Director Matt Berryman after filing a grievance within the organization back in February.
"I filed a grievance with RMN's Personnel Committee objecting to and refusing to participate in what I reasonably believed amounted to gender identity discrimination," read the complaint.
"Specifically I stated that I believed RMN's Executive Director, Matt Berryman, was trying to 'bully' me into changing a subordinate's job title despite that I believed that the title change constituted discrimination based on the subordinate's transgender status."
Oliver further alleged in his complaint that over the next couple months he was "subjected to unjustified adverse employment actions" that included "more severe scrutiny" of his work and eventually being fired "without giving me any justification at all."
"I believe that I was terminated in retaliation for reporting what I believed to be gender identity discrimination," continued Oliver.
Following his dismissal from RMN, Oliver moved to Florida where he eventually received his heavily damaged personal effects from his office in the mail.
The objects, which included an image of the United Methodist cross and pottery his sons made for him, were broken into several pieces.
"RMN mailed my personal effects recently and this is what I found when I opened the box," commented Oliver on social media.
"I am still looking for a job. As for the broken stuff ... I'm going to glue it back together to remember this time of brokenness."
When a commenter asked about the way the items were packaged, Oliver replied that the items "were wrapped in paper, in a big box with my books. A few pieces of bubble wrap, but they never stood a chance."
During the summer, Oliver and RMN underwent settlement talks in the hopes of avoiding a trial before the Cook County Commission.
The withdrawal document did not specify the details of the resolution between the two parties, neither did it confirm or deny the validity of the allegations made in the original May complaint.
Reconciling Ministries Network declined to provide comment to The Christian Post for this story. Neither Oliver nor his attorney returned comment by press time.