Liberals Use Gov't Power, Intimidation to Silence Christians, Author Says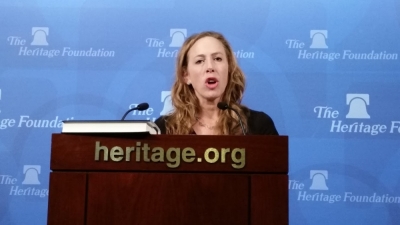 WASHINGTON – Conservatives and Christians are being intimidated by the Left and an increasingly abusive government, says Kimberly Strassel, author of The Intimidation Game: How the Left is Waging War of Free Speech.
In a Thursday presentation at the Heritage Foundation in Washington, D.C., Strassel told The Christian Post that overt hostility and harassment of people of faith "is clearly a big issue."
In light of the 2013 IRS scandal where it was discovered that conservative and Christian groups were unfairly targeted, CP asked Strassel how many people she interviewed had experienced an overt assault on their faith.
While "the people that I talked to generally felt as though all their views were under attack," Strassel said, "they certainly felt as though one aspect of them, was in fact their faith."
"We are seeing this a lot, obviously, in the war on faith out there that we have had with the battles over Obamacare and contraception," she added.
In her book Strassel examines the Left's penchant, particularly in the Obama years, for bullying their opponents and their use of government agencies to silence citizens from participating in the political process.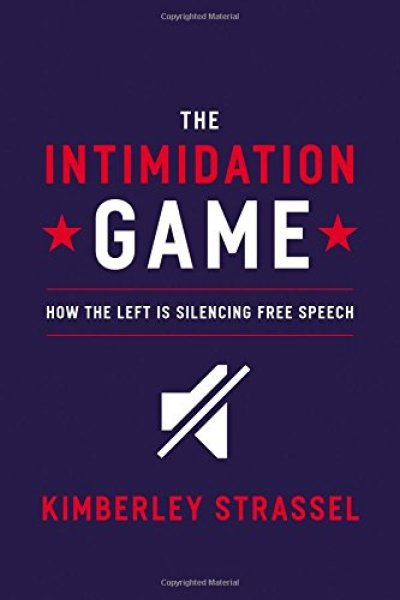 Although she touched on several facets of the Left's intimidation game in her presentation, the core issue she covered was the right of Americans to form associations and participate in representative government. This the Left cannot abide when conservatives do it successfully, she argued.
"The reality is that money is a proxy for speech," Strassel contended, and Americans have always formed groups to get their message out. To the incredulity of the Left, she argued we we need more money, not less, in politics. More money means more speech. More free speech yields a more vigorous debate and a healthier democracy.
Strassel recounted in her remarks that in a Wednesday interview with NPR the host asked her how she could possibly oppose more regulation on these monies.
She responded by asking him if it would it work if he was to run for President but could only have $50 to do it. He begrudgingly admitted that it would not.
According to her thesis, the trend of state-sponsored bullying began on January 21, 2010 when the Supreme Court released its decision the in the Citizens United v. FEC case. The justices ruled that campaign finance laws restricting the amount of undisclosed money companies can give to non-campaign political advocacy is an affront to free speech rights guaranteed in the First Amendment.
Since then, the Left made a collective decision to not only to suppress conservative voices through limiting contributions but to actively shut down those who would dare to speak, Strassel contended.
Some of the tactics have gotten ugly. Leftists in California illicitly acquired lists of donors to Proposition 8, the state ban on same-sex marriage, and put their addresses and on a walkable map and disseminated this information online for anyone to see.
One of the most horrifying examples occurred in Wisconsin where a liberal prosecutor was unhappy with Governor Scott Walker's union reforms. Under an obscure law, he launched a practically unheard of criminal probe into campaign finance violations of several conservative groups who had supported Walker's reforms.
At the behest of this prosecutor, in one instance in a pre-dawn raid, police invaded the home of one such conservative who was away on a trip with his wife. Their teenager was home alone, the police put him in a room, refused to allow him to call an attorney or his family, and threatened him with jail time if he reported anything that happened.
Several victims of these kinds of attacks mentioned to Strassel that they would "think twice" before they would participate in a conservative political cause again.
But is not money the root of all evil; especially the "dark money," special interest, shadowy kind where the donors do not have to be disclosed?
Conservatives need to blow up the "dark money argument," Strassel said. When we hear this supposedly disgraceful figure that 7 billion dollars was spent on campaigns in the 2012 election cycle, Americans need to realize "that may sound like a great deal of money but 7 billion dollars is what Americans spend every year on Halloween." And of that 7 billion, Strassel continued, only 3-4% is "dark" or undisclosed.
Strassel is an award-winning writer who writes a weekly column called Potomac Watch which appears every Friday in the Wall Street Journal.
You can watch the full presentation at The Heritage Foundation website.