Liberals Push Congress for LGBT Bill That Critics Say Would Limit Religious Freedom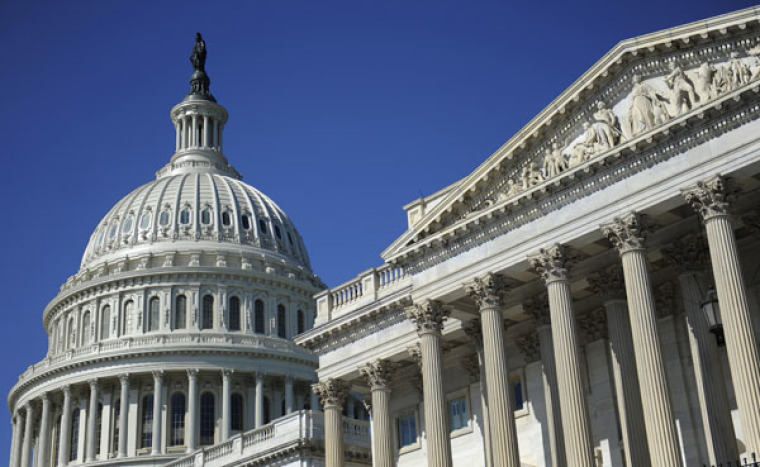 LGBT groups and their allies in Congress are pushing for a sweeping piece of legislation that if enacted would, according to critics, limit religious freedom in the United States.
Known as the Equality Act, the bill would add the classifications of "sexual orientation" and "gender identity" to the 1964 Civil Rights Act, as well as expand the level of businesses that must adhere to the Act.
Congressman David N. Cicilline, a Rhode Island Democrat who is an openly gay member of Congress, introduced the anti-discrimination legislation last Thursday.
"In most states, you can get married on Saturday, post your wedding photos to Facebook on Sunday, and then get fired on Monday just because of who you are. This is completely wrong," stated Rep. Cicilline.
"Fairness and equality are core American values. No American citizen should ever have to live their lives in fear of discrimination."
Joining Cicilline are over 160 House cosponsors, including House Democratic Leader Nancy Pelosi, House Democratic Whip Steny Hoyer, and Congressman John Lewis.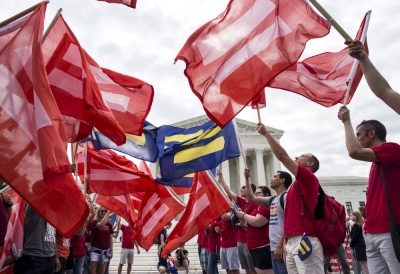 Despite the Democratic support, it is not expected to pass, or even voted on in the Republican-controlled House of Representatives.
The legislation does indicate, however, what Democrats might seek to accomplish if they do gain control of Congress.
The proposed legislation has the backing of liberal groups like the Human Rights Campaign, the largest LGBT rights group in the nation.
"The Equality Act … establishes explicit, permanent protections against discrimination based on an individual's sexual orientation or gender identity in matters of employment, housing, access to public places, federal funding, credit, education and jury service," stated HRC.
"In addition, it would prohibit discrimination on the basis of sex in federal funding and access to public places."
Critics, ranging from social conservatives to libertarians, have argued that the Equality Act gives the federal government authority to curb religious liberty for those who may hold objections to homosexuality or transgenderism.
Scott Shackford, associate editor at the libertarian website Reason.com, wrote last Friday that the Equality Act goes far beyond the original Civil Rights Act in the range of practices covered by antidiscrimination legislation.
"The Civil Rights Act of 1964 actually has a very limited view of what a public accommodation is. It includes hotels, restaurants or places that serve food, gas stations, and several different types of entertainment venues," wrote Shackford.
"The Equality Act seeks to massively broaden the federal definition of public accommodations. It expands the definition of what counts as an entertainment venue … every single business that serves consumers in any fashion [gets turned] into a public accommodation. Get screwed over by a taxi driver? Accuse him of a being a bigot and send the feds after him!"
Andrew T. Walker of the Witherspoon Institute argued that "its sweeping effects on religious liberty, free speech, and freedom of conscience would be historic."
"… the law's effect would functionally equate those who don't agree with it with racists and label them perpetrators of irrational bigotry," wrote Walker.
"Indeed, to favor the Equality Act is to oppose and actively stigmatize the moral convictions that millions of Americans adhere to with abiding sincerity and deep religious precedent."