Liberty U. Prof. Karen Swallow Prior Says Her Condition Is 'Miraculous' After Being Hit by Bus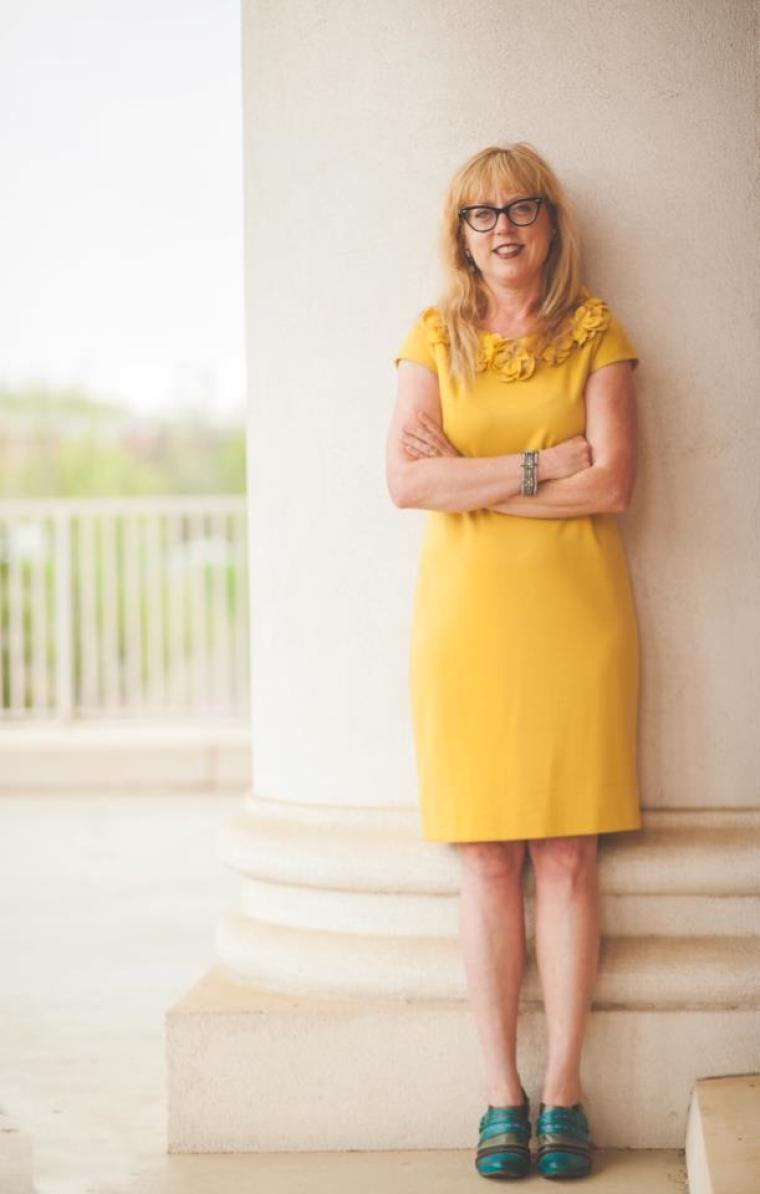 Liberty University English professor Karen Swallow Prior suffered multiple fractures and a collapsed lung after being hit by a bus while walking in downtown Nashville, Tennessee. Amid outpouring of love and support, she says from her hospital bed her condition "is nothing short of miraculous."
"My condition today is nothing short of miraculous," Prior wrote on Facebook Friday, two days after the accident. "It was mostly pain free. Had visitors all day to cheer me on. I was able to sit up in bed and stand for a few minutes with a walker. Can't walk yet and one lung is still a bit collapsed but your prayers have helped!"
On Thursday, Prior, a research fellow for the Southern Baptist Ethics & Religious Liberty Commission, shared an update saying her surgery for a pelvic fracture went well. "My many cracked ribs are still interfering with my breathing, but that is getting better too. Please pray that the recovery that will be needed before I can walk again will be quick. I'm feeling better overall."
She also jokingly wrote about "my trauma center glory," as her husband, Roy, who drove to Nashville from Virginia to be at her side, liked her "Albert Einstein hair." "Which is good because with seven staples in the back of my head it's going to be a long time before I get a shampoo," she wrote.
ERLC President Russell Moore wrote on Twitter that his wife, Maria, spent a day at the hospital with Prior. "We are grateful to God that Karen was not killed. Please keep praying for her!"
Trillia Newbell, ERLC director of community outreach, told Baptist Press, "We are all praying for her, praying for a quick recovery. It has been encouraging to see the outpouring of love and support for a dear sister, whom we hope recovers quickly."
In February, Prior spoke to The Christian Post about the question "Am I still evangelical" that many believers in the United States are asking themselves.
"I am evangelical because evangelical is a theological term that has historically and still refers to the way that one understands the Gospel and its application in one's life. Evangelical as a theological term hasn't changed and my theology has not changed," she told CP. "Evangelicalism has become linked to a certain political posture within 21st-century America. But evangelicalism is 300 years old. It's worldwide and its much bigger than this moment in 21st century America."
After Southern Baptist leader Paige Patterson, who resigned Wednesday as president of the Southwestern Baptist Theological Seminary in Fort Worth, Texas — and appointed president emeritus — was embroiled in controversy over past remarks about abuse and divorce, Prior said it was "heartbreaking."
"I've been Baptist most of my life, Southern Baptist for almost two decades. I made this appeal privately but was not heard," she wrote on Twitter. "The church cannot be led by men who speak lasciviously of teen girls."
Karen Swallow Prior was referring to a video of Patterson speaking in a January 2014 sermon at a Las Vegas church in which he talked about an unnamed 16-year-old girl. He recalled a time when a mother was speaking to Patterson about something she was unhappy about while her teenage son and his friend stood nearby. When an "attractive" girl walked by, one of the teens remarked, "Man, is she built!" The mother then rebuked him, but Patterson defended the boy, saying, "Ma'am, leave him alone. He is just being biblical. That's exactly what the Bible says."
The controversies surrounding Patterson began in late April when The Baptist Blogger posted audio of an interview from 2000 where Patterson was asked what he recommends when women are being physically abused by their husbands and husbands say they should be submitting.
"It depends on the level of abuse, to some degree," Patterson said back then. "I have never in my ministry counseled that anybody seek a divorce and I do think that's always wrong counsel."
He noted that only in "the most serious of cases" — when the "level of abuse was serious enough, dangerous enough, immoral enough" — he counseled temporary separation and the seeking of help.
He went on to note an example of when he counseled a woman to pray for her abusive husband by the bedside and then one morning showed up to church with two black eyes.
"She was angry at me," said Patterson in the audio recording. "And she said, 'I hope you're happy.' And I said, 'Yes ma'am, I am.' And I said, 'I'm sorry about that, but I'm very happy.'"
Patterson explained he was happy because the husband showed up at church that morning and repented of his behavior, and according to Patterson, he is now "a great husband today."
Although Patterson, who is considered a key figure in what was known as the Conservative Resurgence within the Convention, said in the interview that while he never counsels a woman to get a divorce, he does support separation and, according to him, he even received threats at one point when he helped an abused woman leave her husband.
"... on an occasion during my New Orleans pastorate, my own life was threatened by an abusive husband because I counseled his wife, and assisted her, in departing their home to seek protection. In short, I have no sympathies at all for cowardly acts of abuse toward women," Patterson added.