Liberty University football player's cause of death revealed as school continues mourning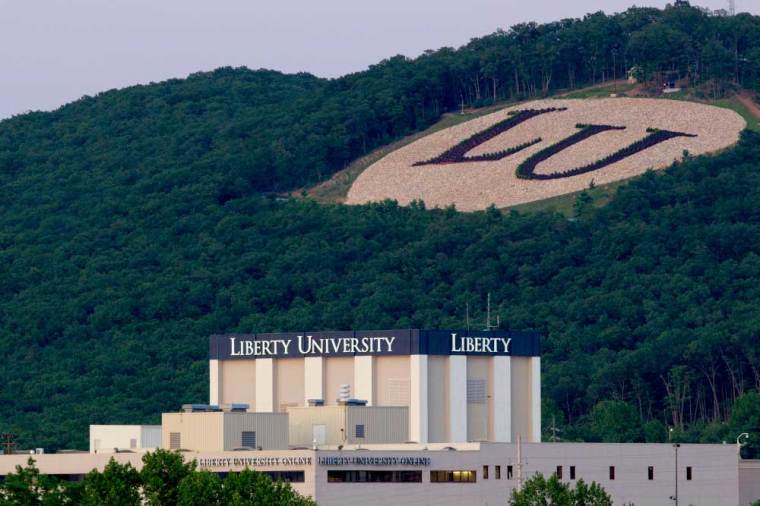 A medical examiner has revealed that 19-year-old Liberty University football player Tajh Boyd died by suicide.
Boyd, a freshman offensive lineman at the Lynchburg, Virginia-based university, joined the team in January and was known for praying before every game. 
As WTVR reported Saturday, the Western District Medical Examiner's Office determined that Boyd took his own life. In a follow-up statement to The Daily Mail, the examiner's office confirmed that the teenager died via a self-inflicted gunshot wound, with a spokesperson for the Lynchburg police confirming that it was determined a criminal investigation into the death was unnecessary. 
Liberty University Head Football Coach Jamey Chadwell confirmed that Boyd's death was not football-related during a press conference last week, discussing the freshman's death. As WVEC reported Friday, Chadwell said that he and the university's administration have ensured students know how to access supportive resources during this period.
"I spoke to his mom and dad a couple of times to offer support," the coach said. "They know he was loved here. ... He loved fashion and clothes. He was quiet in the halls, but when he was with his team, he lit up the room. He was always there for others."
Chadwell stated that he has been open with the team regarding the emotions he has felt over Boyd's death to help them feel comfortable sharing any feelings they may have about the news.
Chadwell also asked that everyone "continue praying for the community, the team, and the family."
"There's no playbook, no map to figure out how to deal with circumstances like this. ... You don't have a lot of time to grieve," he said, adding that he was proud of the team, noting that they "come out every day and stick together."
It is with heavy hearts that we share the news of the loss of one of our student-athletes, Tajh Boyd.

We thank God for bringing Tajh into our Liberty Athletics community and we will always remember him as a Flame. Tajh will be missed dearly.

????: https://t.co/2LSS6Uhe7dpic.twitter.com/ehQV0EZHtS

— Liberty Flames (@LibertyFlames) August 6, 2023
On Aug. 6, Liberty Flames mourned Boyd's death on its Instagram page.
"We thank God for bringing Tajh into our Liberty Athletics community and we will always remember him as a Flame. Tajh will be missed dearly," the post stated. 
Conference USA, which brought in the Liberty football program this season, also released a statement about the student's passing, stating, "Our thoughts are with the Boyd family and Flames nation during this difficult time."
Boyd was 6-foot-4 and weighed 295 pounds. He is a native of Chesapeake, Virginia, and attended Oscar F. Smith High School before signing with Liberty as part of the 2023 recruiting class.
The student's Liberty athletics biography page also states that Boyd led his team to back-to-back state championships and received offers from numerous universities, including Duke, Maryland and Virginia Tech. 
Boyd's source of inspiration was his mother's determination for him to succeed, The News & Advance reported. The teenager's mother raised him independently, and Boyd regarded her as the strongest person he knew. 
Regarding his most memorable athletic achievement, Boyd cited his first college scholarship. The student-athlete also once expressed a desire to Liberty's sports information department to travel to Tokyo someday, according to The News & Advance. 
"Our thoughts and prayers are with Tajh's family, his teammates and friends, our football coaching staff, as well as our entire athletics department and the greater Liberty University community," the university said in a statement. "We grieve together as a family and will seek guidance, comfort and understanding from the Lord during these difficult times."