Gordon Robertson replaces his late father as new chancellor of Regent University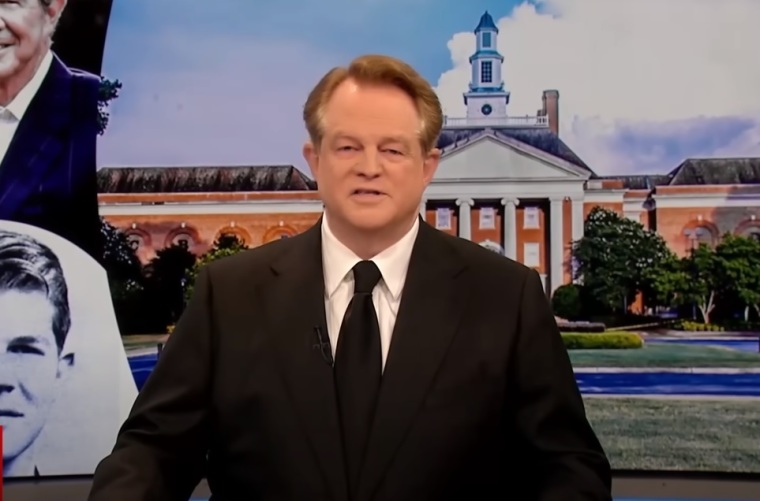 Gordon Robertson has been named the new chancellor of Regent University, replacing his father, the late televangelist and former "700 Club" host Pat Robertson.
Regent announced Monday morning that Gordon Robertson had been named the new chancellor of the Virginia Beach, Virginia-based Christian school by the Regent University Board of Trustees.
Phil Walker, chairman of the board of trustees, was quoted in the announcement as saying that Regent leadership was "thrilled to appoint Gordon Robertson" to the position of chancellor.
"He is uniquely equipped to carry on the mission and vision of Regent and the legacy of his father, Dr. Pat Robertson. Under Gordon's proven leadership and expertise, Regent will continue to thrive and impact future generations," Walker added.
For his part, Gordon Robertson was quoted in the announcement as saying that he was "deeply humbled and honored to accept the distinguished role."
"Under the extraordinary leadership of my father, Regent has become one of the great Christian universities in the world, and — by God's grace — we will continue to build upon its strong foundation with an unwavering commitment to excellence, innovation, and integrity," he stated.
Last month, Pat Robertson, the founder of Regent and the Christian Broadcasting Network, died at the age of 93, having been preceded in death by his wife, Dede Robertson, the year before.
In 2021, Gordon Robertson took over as the host of the long-running CBN program "The 700 Club," after his father announced that he was stepping down as lead host. Gordon Robertson had been serving as cohost of the show for the past 24 years.
Gordon Robertson has a history of mission work in the Philippines in the 1990s, having founded Asian Center for Missions in 1995 and helped to launch "The 700 Club Asia" in 1996.
He has also served as executive producer of CBN Films, and is credited with having produced several Christian documentaries and films through the production company.
In 2017, Gordon Robertson helped to produce and narrate the documentary "In Our Hands: The Battle for Jerusalem," which was released around the 50th anniversary of the Six-Day War.
In an interview with The Christian Post about the film, Gordon Robertson discussed and countered the belief of "Replacement Theology," which claims that the Christian Church has replaced the Jews as God's chosen people.
"Then there's the covenant of the Torah made with Moses, which is a spiritual covenant and is based on obedience to the Torah. Those covenants stand. God does not break His Word. He stands by His Word to perform it," said Robertson back in 2017.
"Now, as a Christian, I really like the new covenant in the blood of Jesus Christ and that's a great one, too, but it doesn't get rid of the earlier covenants."