Liberty University to Open First On-Campus Shooting Range in Nation to Help Students Fend Off Terrorists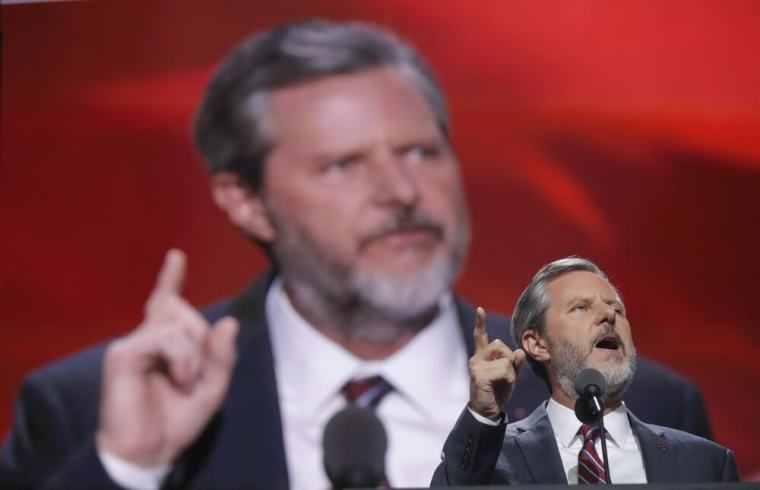 In a bid to promote gun ownership, firearm sports and beef up general security on campus in the event of a terrorist attack, conservative Evangelical Christian Liberty University is set to open a state-of-the-art shooting range on the institution's sprawling 7,000-acre campus in Lynchburg, Virginia, next fall.
And according to Brad Butler, planning and construction coordinator for Liberty University, it will be the first on-campus facility of its kind in the nation.
"Around 350 universities in this country participate in some form of shooting competition, and around 30 of those universities own outdoor shooting facilities off campus. However, Liberty will be the first university to have nationally recognized ranges that meet NRA and NCAA guideline standards and be able to host all Olympic shooting sports on its central campus property," Butler said, according to the Students at Liberty for Gun Rights blog.
"This is one of the examples of how Liberty is unique and different," the university's President Jerry Falwell Jr. told The Washington Post in a recent interview. "We really had the perfect setting for our own competitive shooting range."
Liberty University unveiled the shooting range proposal in a public hearing of Campbell County's Planning Commission on Dec. 5. It is expected to feature a 100, 200, and 300-yard rifle range. It will also boast several shotgun ranges and stands for shooting sports like skeet, trap, five stand, and sporting clays. Falwell said the project will result in one of the most expansive firearms ranges on any U.S. college campus and will require at least $1 million in construction and landscape improvements.
Jordan Stein, founder and president of Students at Liberty for Gun Rights, told the Post that the new shooting range will be a welcome addition to campus.
"Liberty has a strong passion for the Second Amendment and a great respect for firearms," Stein, 21, a senior from Asheboro, North Carolina, who is studying government, politics and policy told the Post. "It will continue that tradition and teach how to responsibly use firearms and to responsibly use them for good and the defense of others."
Under Falwell's leadership, Liberty University had placed an increased focus on security, allowing students, faculty and staff to carry concealed handguns on campus, according to the Post. While Virginia prohibits the carrying of firearms on public school property, Liberty is exempt from that law because it is a private university.
Falwell told the Post that the concept for the new shooting range came from vibrant student interest in firearms.
"We have a very pro-Second Amendment student body," Falwell said.
And even the parents looking at Liberty as a potential school to send their children are happy to hear about the university's firearms policy said Falwell.
"I was a little timid about telling parents about it because I thought some would be worried," Falwell explained. "But I never got such enthusiastic applause."
Falwell further explained, however, that one of the reasons for the university's aggressive posture on carrying firearms is to ensure that the campus will be prepared in the event of an "active shooter" situation. He noted that the 2007 mass shooting at Virginia Tech occurred just 85 miles west of Liberty University's campus.
Making other Virginia universities "gun-free zones," he said, make them vulnerable.
"It's where the terrorists are most likely to strike," Falwell said, explaining that Liberty families support having an armed student body because they don't want to see another Virginia Tech episode unfold.
"They don't want to see anything happen here like at Virginia Tech, where nobody was able to fire back," said Falwell.
And Butler agrees with Falwell who got his own concealed-carry permit about two years ago, and carries a .25-caliber pistol.
"With president Falwell's bold leadership, we're going to avert something of that magnitude should evil like that ever come to this campus," Butler said.