Trump May Appoint Jerry Falwell Jr. to Lead the Education Dept.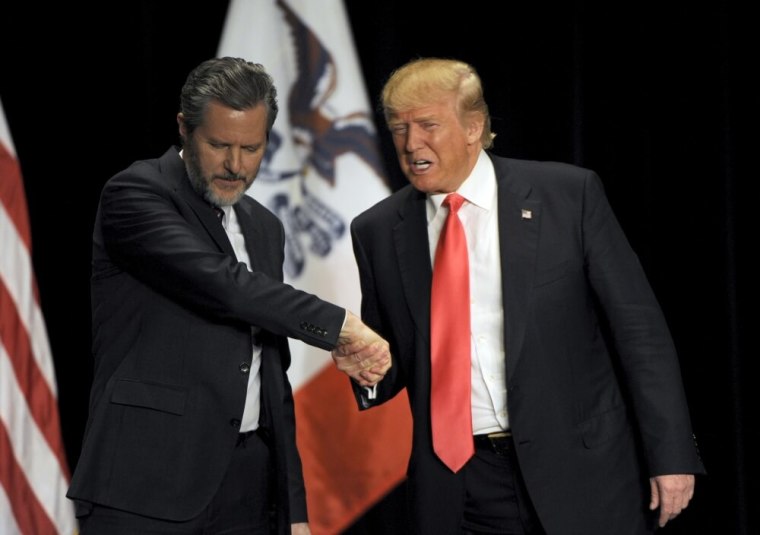 Rumors are swirling that president-elect Donald Trump may appoint Liberty University President Jerry Falwell, Jr. to a position within his administration, possibly the Department of Education.
Recently Falwell confirmed that he had visited Trump in New York City and that the focus was on an Education Department post, according to the Associated Press.
"Falwell tells local media that he and Trump met Thursday at Trump Tower to discuss the U.S. Department of Education and Falwell's potential role," reported the AP last Friday.
"He wouldn't confirm or deny whether he was being vetted as secretary of education, but says he will 'definitely play a role' in the administration."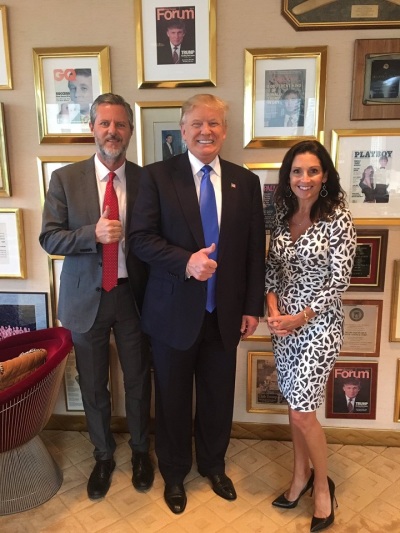 The Christian Post reached out to Liberty University for further details, however a representative explained that Falwell was unable to return comment.
The son of the late influential fundamentalist Christian leader, Falwell was one of the first conservative evangelical leaders to endorse Trump's presidential campaign, stating his support back in January.
"He is a successful executive and entrepreneur, a wonderful father and a man who I believe can lead our country to greatness again," stated Falwell.
Falwell received much criticism from many Liberty University students and alumni for his decision, as well as flack for posting a photo to Twitter in June wherein he and his wife stood beside Trump with a Playboy magazine cover in the background.
"@JerryJrFalwell @realDonaldTrump @beckifalwell Nice Playboy cover in the shot! Really brings out colours of the hypocrisy on display," commented one critic, with another tweeting "@JerryJrFalwell I don't think Jesus (or any man of God) would approve of the image just over @beckifalwell's shoulder ... #NEVERTRUMP."
When in October a 2005 recording surfaced with Trump making crude remarks about women, Falwell defended him by saying that, while he abhorred the remarks, everyone is a sinner.
"It was completely out of order, it's not something I'm going to defend . . . it was reprehensible. We're all sinners, every one of us. We've all done things we wish we hadn't," said Falwell.
"I also find Hillary Clinton's support of partial birth abortion criminal and her opinion of evangelicals to be bigoted. There really is only one difference between the two. Mr. Trump promises to support religious liberty and the dignity of the unborn. Mrs. Clinton promises she will not."
The possibility of Falwell being in the Education Department or even heading it has stirred the ire of various progressive groups, including the site Right Wing Watch.
"The possibility of Falwell at the helm of the Department of Education is disturbing, to say the least," said RWW in an entry published Monday.