Descendant of Muhammad: Jesus Brought Me Back to Life After Being Stabbed Nearly to Death (Pt.1)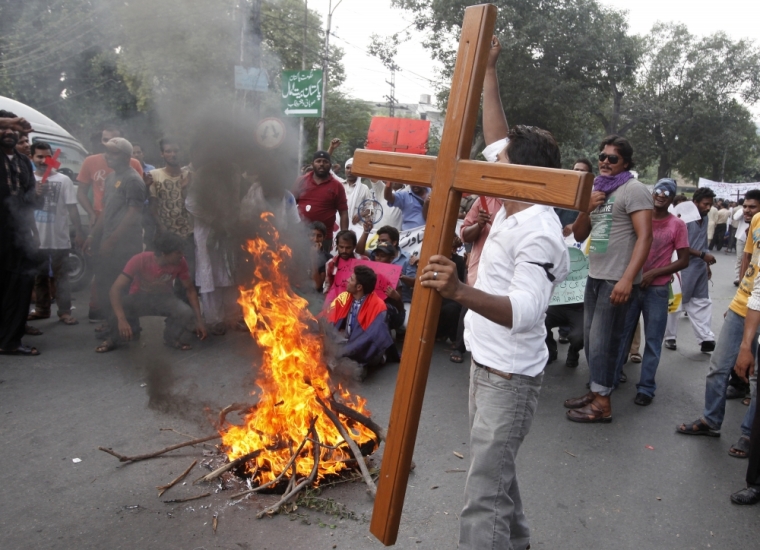 The next day after leaving school, Ali's schoolmate and a number of the boy's cousins attacked him. After Ali was kicked to the ground and his legs and feet were pinned down, he noticed an older man with a beard and turban approaching.
"You tried to make kafir out of our children," Ali remembers the man telling him. "Islam gives me the right to kill any infidel who does that or speaks against our beloved prophet."
The man, who Ali later found out was a part of a Lahore Sunni Wahabi radical group, then reached into his pocket and pulled out a switchblade knife and stabbed Ali in the chest. The knife just narrowly missed Ali's heart but punctured his lung.
Ali couldn't struggle anymore and fell unconscious as the pain in his chest was just too great.
Ali said the next thing he knew, he was being approached by Jesus.
"You were injured because you were defending me." Ali recalled Jesus telling him. "I will not let you die … I will protect you."
When Ali came back to consciousness, he was informed by his mother that a security guard had found him and brought him to the hospital. However, Ali's lungs and stomach were so pooled up with blood that the doctor believed Ali only had 20 minutes to live.
After it appeared that Ali was going to make it out alive, the doctor told him that he couldn't explain what happened to the pool of blood that he was unable to drain out.
"I remember Jesus, his hand on my chest and his words. And I knew, he was the one who had saved me," Ali stated. "He was the one who had protected me, just like his promise from the dream. He was the one who had given me back my life."