Lolo Jones and Tim Tebow Linked by Abstinence Vows
Lolo Jones, the U.S. Olympic hurdler, recently told HBO's "Real Sports" that she doesn't believe in premarital sex; leading many to draw comparisons between her and New York Jets new player Tim Tebow.
Media outlets have jumped upon the comparisons suggesting that Tebow and Jones should become an item. Tebow's teammates used the suggestion to poke fun at him earlier this week. It has been reported that when the NY Jets quarterback came to practice on Thursday, his teammates began chanting "Lo-lo! Lo-lo!"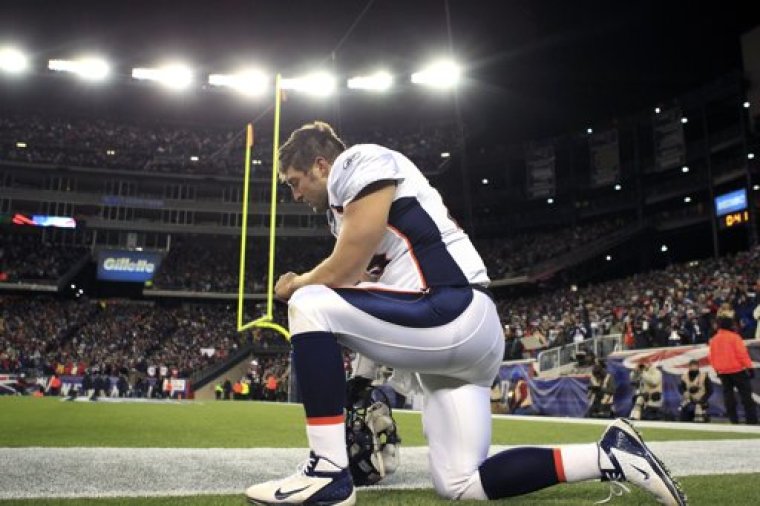 Jones found the funny side of the media reports, joking back herself on her Twitter page: "Ask Tebow if he wants a glass of milk. If he says yes, ask him if he prefers chocolate. If he says no, then no more Tebow date suggestions."
In other Tebow news, it was recently announced that Tebow's trademark "tebowing" stance – where he gets down on one knee to pray during games – will be featured on the iconic football game Madden 2013.
The former Denver Bronco quarterback made his patented "Tebowing" a staple during his tenure on the team and it seems that EA Sports, the creator of Madden Football has taken notice.
Michael Young, the creative director of the upcoming Madden game recently posted the information on his Twitter account.
"Tebowing is in for #madden13," he tweeted.
And even though the prayer pose was made famous while he was a Bronco, Tebow will play for the New York Jets in Madden 2013, the team he was traded to after Denver acquired former Indianapolis Colts quarterback Peyton Manning.
It is not known when exactly Tim will be "Tebowing" in the game, but when he does it is sure to excite fans of the former Denver Broncos quarterback.
The new Madden will be released on Aug. 28 2012 for both the PlayStation 3 and Xbox 360 consoles.
The cover of the game will feature Detroit Lions receiver Calvin "Megatron" Johnson.
Tim Tebow became a hit among fans this past NFL season when he brought the Denver Broncos into the AFC championship by winning games against the odds, and "Tebowing," or simply praying during every single game.
He recently explained the history of "Tebowing" to over 3,000 parishioners of Canyon Ridge Christian Church in Las Vegas, Nevada.
"I'm pretty sure I'm not the first athlete to get down on one knee and pray," the Las Vegas Sun quoted Tebow as saying. "It's funny, I've been doing this same exact routine for the last seven years and for some reason this was the first year that people started talking about it."