London 2012 Olympics Opens With Spectacular Ceremony: 10 Christian Athletes to Watch (PHOTO)
While Martin, 26, said a goal is important, she is more focused on proving that women have a place in BMX riding.
"It took a long time for girls to be accepted into the pro ranks," Martin told the Brigham Young University newspaper. "There's no reason a girl can't do something a guy can do. We might be a little physically built different, that's just the way God made us, but that doesn't mean we can't go out and do crazy, awesome things because of our gender."
Twitter: @AMV15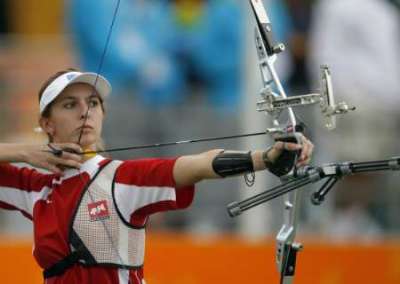 8. Jennifer Nichols - Archer
Jennifer Nichols is no stranger to the Olympic games where she will make her third appearance, but the archer has been setting an example for young women that it is alright to wait until marriage to have sex.
The 28-year-old archer recently admitted to experiencing her first kiss last year, at the tender age of 27.
"I saved my first kiss for the man I knew I was going to marry – my fiancé," Nichols told Us Weekly. "I felt like a kiss was something very special and I wanted to save that."
For Nichols, competing in the Olympic games for the third time is more than an opportunity to compete for a medal, but it is an opportunity to glorify God.
"I take comfort in knowing that I'm a here because the Lord brought me here and having a purpose in what purpose he has for me, not necessarily knowing where he's going to take me, but the excitement of knowing that there is a plan," Nichols said. "I'm excited to be able to offer whatever I can to be able to glorify the Lord in what I do."
Twitter: N/A
9. Jared Frayer - Wrestling
Jared Frayer may be an Olympic wrestler, but he is hoping to serve as an inspiration for everyone who hears his story.
Although Frayer has proven his abilities after taking fifth place in the 2008 Olympic Trials, taking second at the World Team Trials in 2009 and placing second in the 2010 World Championships, he was forced to take a year off from wrestling after his newborn daughter was diagnosed with down syndrome.
Still, Frayer, 34, said he believes God has given him a special testimony to share with others.
"I think God has given me this opportunity to tell my story. I'm around a lot of people as a coach and through camps, and it's a way to share my walk with Christ," Frayer said in a Beyondtheultimate.org report. "There are struggles in life, and you're going to have to persevere. In the ultimate end, God has what's right in mind, no matter what level it is."
Twitter: @AirFrayer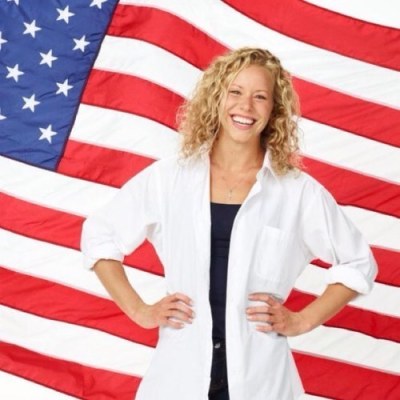 10. Brittany Viola - Diving
Brittany Viola has been attempting to get on the U.S. Olympic diving for the past eight years, but has been forced to undergo many obstacles.
"Determination has pushed me and encouraged me to continue to pursue this dream through quitting gymnastics, through an eating disorder, through two surgeries on my right foot, and the list goes on," the 26-year-old diver told Belief.net. "Personally, the most powerful principle that I have maintained has been hope."
Viola has overcome a bout with bulimia that she thanks God for forgiving her about and now hopes to bring both God's grace and gold medal home.
"First, I am pursuing and hoping to win an Olympic gold medal for the United States of America. More importantly, I expect to share God's love and truth with the world," Viola said. "I pray that I surrender my life daily with a willing heart to be used through whatever circumstances come my way. I want to be His hands and feet in London."
Twitter: @brittanyviola
READ: THE OLYMPICS, GOLD MEDALS AND THE RACE OF LIFE
READ: OLYMPIC ATHLETES ENDURE PAIN. WHAT SUSTAINS YOU IN YOUR PAIN?