London 2012 Olympics Opens With Spectacular Ceremony: 10 Christian Athletes to Watch (PHOTO)
The London 2012 Olympic Games has opened with a spectacular opening ceremony taking place in the east end of the English capital city. The ceremony cost more than $42 million to put together and was created by Oscar-winning director Danny Boyle.
On Friday evening 80,000 packed the Olympic Stadium in Stratford, East London where a massive array of stunning and cinematic imagery was put on display, featuring 10,000 volunteers, 15,000 sq m of staging and 12,956 props, as well as a host of celebrities, sports stars and even the Queen herself.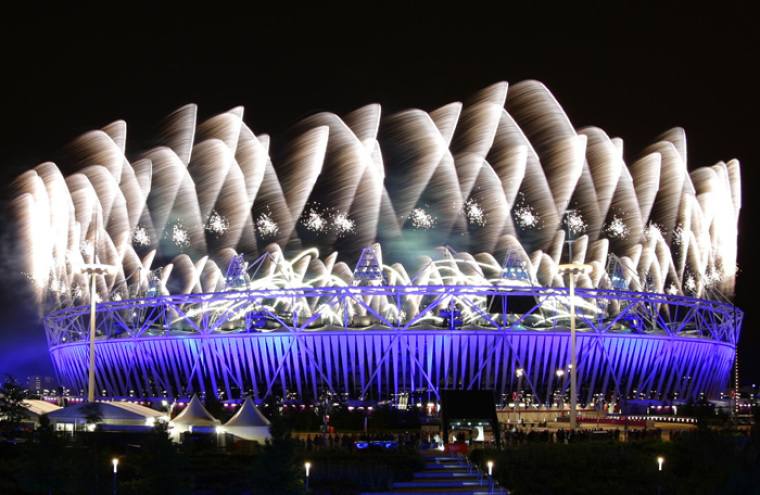 The opening ceremony marks the official opening of the 2012 Olympic Games and will spark a sports fest. that will continue for the next two weeks, with more than 10,000 top athletes competing from 205 different countries.
Team USA will be hoping to top the medals table over the coming two weeks, and there are medal hopefuls from across a massive full range of sports.
There are many Christian athletes competing in the Games, but here are just 10 Christian athletes representing Team USA at the London 2012 Olympics that you might like to keep your eye on and cheer on over the coming weeks.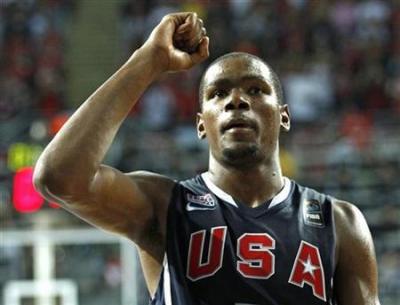 1. Kevin Durant - Basketball
Kevin Durant may have missed out on his first NBA Championship after making it to the NBA Finals this year, but the Christian NBA forward has earned his position on Team USA. The 23-year-old Oklahoma City Thunder managed to lead the NBA in scoring this past season, making it his third time accomplishing the feat.
While his on-court abilities are impressive, it is Durant's humility off of the court that have kept people talking. Despite the fact that he is playing alongside the likes of future Hall-of-Famers Kobe Bryant and Lebron James, Durant is not ready to admit that he is just as good as his fellow Team USA comrades.
"(I'm) nowhere near those guys," Durant said of the comparisons in a Los Angeles Times report. "I'm just trying to work to get there."
While Durant may not be ready to admit his greatness just yet, he has admitted that he is on a mission to become a better Christian.
"I just want to grow spiritually with the Lord. I'm keeping strong at it, just trying to make my walk with faith a little better," Durant told the press last season. "That's making me a better person, opening my eyes to things and I'm also maturing as a person. I'm just trying to grow."
Twitter: @KDTrey5
2. Charlie Houchin - Swimming
Charlie Houchin may not have the same national notoriety as his Olympic teammate Michael Phelps, but the 24-year-old Olympic swimmer has a relationship with Jesus Christ that is sure to take him beyond the 4x200 freestyle relay in London.
Houchin's appearance in the 2012 Olympic games will make it his first, after he qualified for the team by finishing sixth in the 200-meter freestyle at the 2012 United States Olympic Trials. The North Carolina native credits his accomplishment to having a relationship with Jesus Christ.
"I like to think I carry a quiet confidence into the water because of my relationship with Christ. In athletics, where emotions can run high, low and everywhere in between and performance is everything, I think understanding your relationship with Christ keeps everything on an even keel and gives perspective about what's important," he said in an Athletes in Action report. "Swimming is everything in a lot of ways, but it pales in comparison to things like a relationship with Christ and doing what is important in terms of eternal life."
Twitter: @Charlie Houchin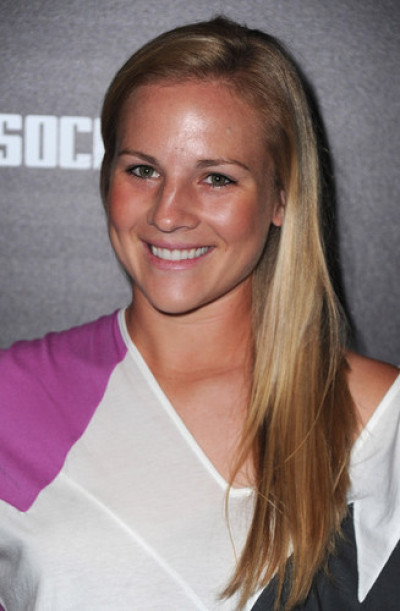 3. Amy Rodriguez - Soccer
Amy Rodriguez helped the United States win a gold medal at the Olympic games four years ago and now the 25-year-old forward is leaning on her faith to do it all again at the 2012 Olympic Games. As a 17-year-old high school student, Rodriguez made the Women's National Team in 2005, so she is no stranger to pressure.
However, Rodriguez spoke about the pressure of having to bring Team USA another gold medal.
"When I look back at 2008, it's so memorable because we won, and because we were proud to represent our country and bring home a gold medal," she said in an AIA report. "I don't know how we would look back on the Olympics last time if we hadn't won. So for me, and I think for my team, our biggest goal is to bring home the gold again."
Twitter: @AmyRodriguez8
4. Sanya Richards - Track
Sanya Richards may be one of the fastest women in the world who is married to Super Bowl champion NFL cornerback Aaron Ross, but she is also a woman of God. Richards, 27-year-old 400 meter sprinter who is hoping for the gold medal in the London 2012 Olympics, said her Christian faith has kept her humble.
"My faith keeps me grounded. People always ask me how come I'm so good, and even though I try never to overwhelm people with my faith, I always think to myself, how come God is so good," Richards said in an About.com Christianity report. "My faith also encourages me to give my best. I know that my talent is God's gift to me, and how I use it is my gift to him."
Still, Richards is trying to have a better experience in London than she did in the 2008 Beijing Olympics where she suffered from a bout of food poisoning. Back then, Richards finished in third place due to a tightened hamstring and running out of steam during her 400-meter run.
However, the Jamaican-born Christian athlete believes she can do all things as long as she holds on to her faith.
"There are so many meaningful verses to me in the Bible, but I guess the one I say to myself most often is, 'I can do all things through Christ who strengthens me,'" Richards said in the About.com report. "That's my favorite because on the track, I am usually trying to do things that have rarely been done before. I know that it's only God that gives me the strength to accomplish these things."
Twitter: @SanyaRichiRoss
5. Jonathan Horton - Gymnastics
Jonathan Horton may only be 26 years old, but the Olympian knows his purpose. As a Christian athlete who won the silver medal in the 2008 Olympics for his performance on the high bar, Horton prides himself on his faith.
"I pray every night…that he takes the platform that he's given me and uses me, speaks through me-not only through my words but through my actions as an athlete," he said in a Belief.net report. "I just pray for opportunities and I know He'll speak to me and show me those opportunities where I'll be able to show my faith."
Although he has consistently performed at high levels, Horton also overcame adversity after breaking bones and tearing ligaments which led doctors to predict that he would not be able to compete in the Olympics. Although Horton is proving doctors wrong while serving as the only veteran on his team, he still cannot believe all that he has accomplished.
"I'm 26," he told Vogue magazine. "
Twitter: @J_Horton11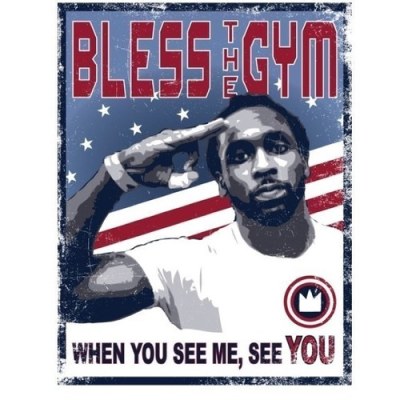 6. Kendrick J. Farris - Weightlifting
Kendrick Farris may have competed in the 2008 Olympics where he was named eighth in the weightlifting competition, but the 26-year-old Louisiana native is hoping that God will help him make history this year.
"I expect to open some eyes, I expect to make history, and I expect people to see God move in a major way," Farris said. "The world will be tuned in and they will see and hear the truth from the world's best and it'll be up to each individual person to take advantage of the opportunity."
Although Farris is the only U.S. male weightlifter that competing for a medal for his country, the weightlifter said participating in the Olympics is about so much more.
"It's something we're still working on – becoming better, not only as an athlete, but a person," Farris said in his hometown Shreveport Times newspaper. "Being an Olympian is not just about the sport."
Twitter: @kendrickjfarris
7. Arielle Martin - BMX Cyclist
Arielle Martin's didn't make it to the 2008 Beijing Olympics after crashing in a qualifying race. However, the Mormon Utah native overcame fears from her past when she secured the first women's spot on Team USA's 2012 Olympic BMX race team.
"I was devastated when I crashed at the World Championships four years ago and lost my trip to Beijing by one point. I carried that with me for four years and I'll admit – going into Birmingham, I was pretty terrified of a repeat happening," Martin said in a Mormon Olympians report. "Deep down I knew at that moment that I was going to London. It freed the monkey that had been on my back for four years and the main event got to be the icing on the cake. I was just free to race it and have fun."