London Cathedral Bans, Then Limits Preacher From Reading Bible on Its Property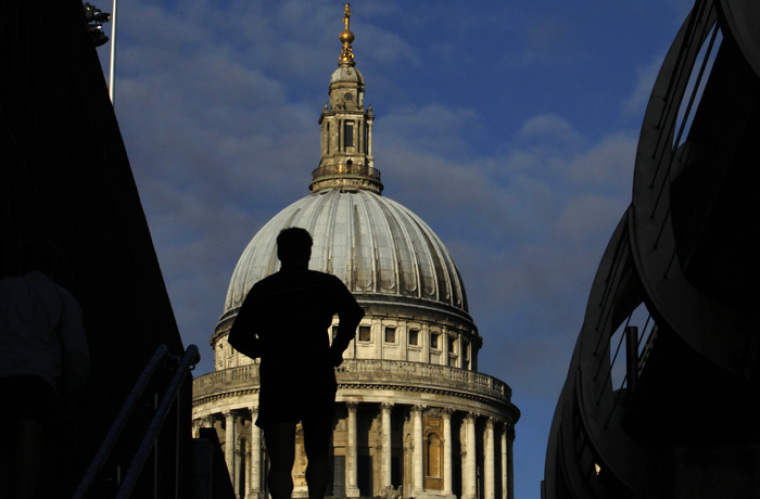 A Christian preacher says that he was banned and initially arrested for reading from the Bible aloud outside St. Paul's Cathedral in London, after church staff complained. The cathedral later explained it is seeking to provide a "safe space."
Allan Coote, 55, said that St. Paul's officials had tried to remove him on 10 out of 11 occasions in the past few months as he read from the Gospels on church property, according to The Sunday Times. On one occasion, he was temporarily arrested.
"It seems to me that they have lost their way," Coote stated. "They have obviously not understood that the whole reason the Church of England exists is for propagating the Gospel."
He said that he was reading Jesus' words from the Sermon on the Mount on the occasion that he was arrested.
The preacher added that he hopes the incident can serve as "a wake-up call for them to start teaching the Bible instead of becoming a museum for visitors to pay money."
In a statement in The Mail on Sunday, the cathedral defended its decision.
"In order to provide a prayerful and safe space for all, St. Paul's has a policy of limiting any form of public oration, protest, demonstration, preaching or other source of disturbance to people," it explained.
"Our policy is to allow a short interval and then ask the person to stop, and to involve the police if they refuse to do so or to move off the cathedral's land."
Coote, who works as a bus driver, insisted that he was not disrupting anyone.
"I have a natural booming voice; I can't naturally speak softly. I think the Lord has gifted me that voice for a reason, so I should go out there to read the Bible publicly. I started at St. Paul's because it is a public venue where many nations converge," he added.
The preacher noted that he did not receive complaints from the public in the past.
In a video recording of an earlier incident in April, Coote was asked by church security and police officers to move off of church property if he wanted to preach. As Coote explained that he was only reading straight from the Bible and doing so at a place of worship, one of the police officers supported Coote.
"I am of the opinion that this chap isn't causing any breach of the peace. This chap isn't impeding anyone. I am happy for him to stay here," the officer said. "This chap is reading from the Bible. I feel it would be remiss of me to move him on in a place of worship." 
On that occasion, he was allowed to stay and finish reading a few chapters from the New Testament.
Barnabas Fund, a religious freedom group in the U.K., has defended Coote. Martin Parsons, head of research at the charity, warned that the nation is losing its religious freedom heritage.
"One of the first aspects of freedom of religion to be established in England was the freedom to read the Bible in public. A Royal decree specifically forbade clergy from stopping anyone reading the Bible in public. Now St. Paul's Cathedral is trying to stop someone reading the Sermon on the Mount in public," Parsons argued.
The Sunday Times noted that St. Paul's has now agreed to allow Coote to read from the Bible aloud for half an hour each week.