London School of Economics strips Christian words Lent, Easter from term calendar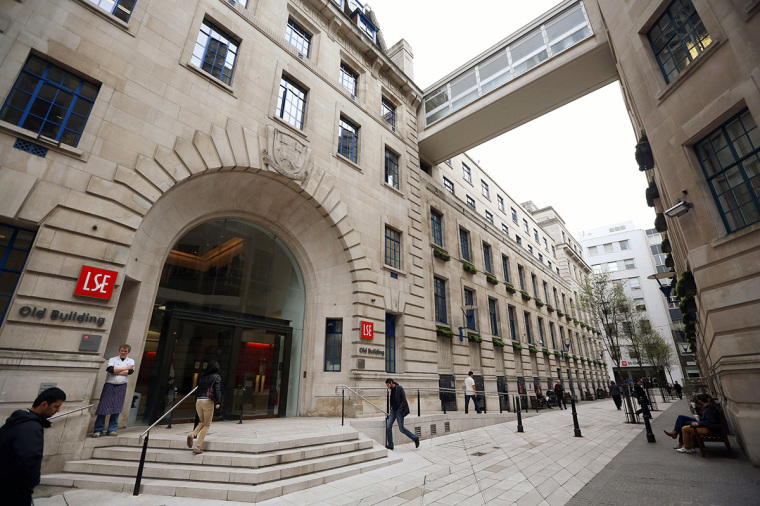 The London School of Economics said it is doing away with Christian words for its semester names to provide a more "international" atmosphere. 
Starting next year, the Michaelmas term will be renamed as "autumn term," the Christmas break as "winter break," Lent term as "winter term," and Easter break as "spring break." Michaelmas marks the feast of Saint Michael the Archangel, one of the most important saints in the Catholic and Anglican Churches, and is celebrated on Sept. 29,  The Telegraph reported.
The university added: "These new names use more accessible and widely-recognized terminology, and better reflect the international nature of our community and our broader global engagement."
Toby Young, general secretary of the Free Speech Union, said the university's decision to strip Christian words from semester names "reflects the fact that the LSE, like most British universities, is in thrall to a new religious cult — the church of woke — that is far more dogmatic than Christianity," LBC reported. 
LSE's move is seen as the latest attack on Christians at Britain's top campuses and as pandering to secularists who want to strip the country of its last remnants of Christian identity. 
Anglican Deacon Calvin Robinson responded to the university's announcement by calling it "whitewashing Christ from the calendar."
"LSE is whitewashing Christ from the calendar. Sam Smith is trending for normalizing debauchery and degeneracy," he wrote on Twitter. "Police officers are prancing around with rainbow flags and glitter again. We truly live in a post-Christian Britain and it is ugly."
Simon Calvert, deputy director at The Christian Institute, told The Telegraph: "We have been warning for years that Christians are being pushed from the public square, yet the problem is getting worse."
"Christians and those with traditional views often find themselves silenced or bullied. It's particularly ironic when this happens at institutions that were originally founded on Christian principles and with endowments from Christian benefactors.
"So, this ludicrous decision by the LSE to rebrand traditional academic terms, by scrapping references to the calendar of the established Church, is more virtue-signaling nonsense that creates exclusion in the name of inclusivity."
This move follows the University of Brighton's advice to staff not to say "Christmas," but instead refer to it as the "winter closure period," as the festive title is too "Christian-centric."
Further, Worcester College at Oxford University issued an apology to students in 2021 after hosting a training session by the group Christian Concern and canceled a subsequent reservation due to complaints from a few students.
Last September, Fitzwilliam College at Cambridge University canceled an event for young Christian professionals, saying that the values of the organizers, who do not support same-sex marriage, were "not compatible with the values of the college."
Christians now account for less than half of the population of England and Wales (46.2%) for the first time in census history, the British newspaper noted, adding that it's decreased by 13.1% within a decade.
Last week, the Church of England's Archbishop of York, Stephen Cottrell, responded to a question by BBC Radio Four's William Crawley about whether homosexuality and same-sex marriage are sinful by saying the CofE's new stance on the issue is that it's OK, as long as couples are in "committed, stable, faithful relationships," adding that same-sex married couples will be "welcomed fully into the life of the Church, on their terms."
This came on the heels of the denomination's recent decision not to officiate same-sex marriages but to offer blessings for same-sex couples in civil partnerships within its churches.