Louie Giglio Withdraws From Obama Inauguration Ceremony
Pastor Louie Giglio has withdrawn from participating in President Barack Obama's inauguration ceremony following uproar from gay rights activists over his stance on homosexuality.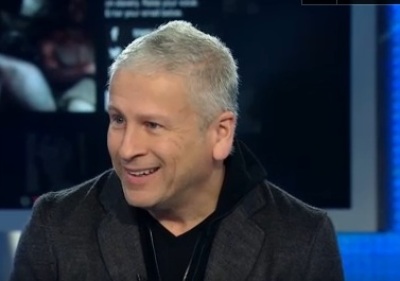 In a statement Thursday, Giglio said he feels the benediction he was invited to deliver will be "dwarfed by those seeking to make their agenda the focal point of the inauguration."
Some progressive writers had expressed concern over Obama's choosing of the evangelical pastor for the closing prayer. There was similar protest against Saddleback Church pastor Rick Warren participating in the 2009 inauguration over his homosexuality stance.
Josh Israel, senior investigative reporter for the popular liberal site "Think Progress," wrote a piece about Giglio having given an "anti-gay" sermon in the 1990s.
"In a mid-1990s sermon identified as Giglio's, available online on a Christian training website, he preached rabidly anti-LGBT views," wrote Israel. "The 54-minute sermon … advocates for dangerous 'ex-gay' therapy for gay and lesbian people, references a biblical passage often interpreted to require gay people be executed, and impels Christians to 'firmly respond to the aggressive agenda' and prevent the 'homosexual lifestyle' from becoming accepted in society."
Israel went on to describe Giglio's views on homosexuality, including his position that it is a sin and comparable to alcoholism, to be "most disturbing."
Alex Seitz-Wald, political reporter for Salon.com, noted that while Giglio's literature tends to shy away from social issues like homosexuality and abortion, the Georgian pastor's views expressed during the 90s were "troubling."
"It's been almost 20 years since he made those comments and a lot has changed in the country's attitude toward homosexuality since then, so it's possible his attitudes have changed as well," wrote Seitz-Wald.
"But the comments are troubling and Giglio should be asked about them and his current beliefs on homosexuality before taking the stage later this month with a president who has staked his legacy on advancing gay rights."
Earlier this week President Obama asked Giglio, pastor at Passion City Church in Roswell, Ga., to give the official benediction at the 2013 Inauguration ceremony on Jan. 21.
In a statement shared with The Christian Post, Giglio, who is most known for the Passion Conferences, said that he was "honored" to deliver the prayer at the Inauguration, which will coincide with the Dr. Martin Luther King, Jr. holiday.
"During these days it is essential for our nation to stand together as one, and it is the right time to humble ourselves before our Maker," said Giglio. "I am honored to be invited by the President to lead our nation as we look up to God, and as we look ahead to a future that honors and reflects the One who has given us every good and perfect gift."
The controversy on the political left about Giglio delivering a prayer at the Inauguration bears resemblance to the controversy four years ago when newly elected Obama chose Rick Warren to give the invocation prayer.
As with Giglio, many liberal social commentators spoke with concern about the views Warren had on homosexuality and abortion. The Rev. Joseph Lowery, a supporter of gay rights and the man who delivered the benediction prayer in 2009, told MSNBC's David Shuster that while he disagreed with Warren's views he was not opposed to sharing a stage with him.
"It's ironic: we usually criticized politicians for failing to keep their word and here Obama is catching flack for keeping his word. He promised during the campaign to bring diverse groups together, to reach across the divide … I think that's what he's doing," said Lowery.
The opening invocation prayer at this year's inauguration will be performed by Myrlie Evers-Williams, widow of civil rights activist Medgar Evers and reportedly the first female, non-clergy to deliver that prayer.
Pastor Louie Giglio's full statement explaining his withdrawal can be read by clicking HERE.
Louie Giglio: Me and Chris Tomlin (LIFE Today / James Robison)