Louie Giglio on Global Slavery: 'Jesus Was the Original Abolitionist'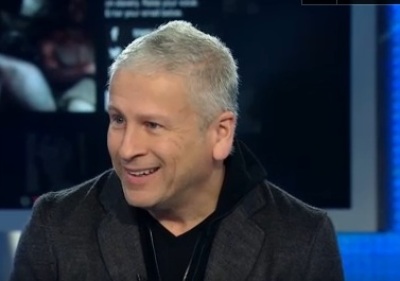 Atlanta-based Pastor Louie Giglio, known for his highly popular student-oriented Passion conferences, recently sat down with CNN's Michael Holmes to discuss the conference's mission to end the slavery suffered by 27 million men, women, and children around the world.
Giglio, pastor of Passion City Church in Roswell, Ga., began the interview by describing the importance behind his Passion 2013 conference, which occurred at the Georgia Dome in Atlanta last week, boasting an attendance of 60,000 young Christians seeking to bring awareness to and effectively end modern-day slavery.
This year's Passion conference was the second time organizers have chosen to focus on the issue of global slavery, according to CNN.
"Well you know Passion 2013 was a gathering of young people. That's the hope for the world, really; 18-25 year olds from 50 states and 50-something nations around the world came together to celebrate Jesus, the ultimate abolitionist, the original abolitionist," Giglio told CNN's Holmes.
"In that cause, they wanted to lift their voices for those who have no voice. Not only did [the students] raise money […] they want to bring awareness to the nation for people who have no clue that this is going on," Giglio added.
Last week's 2013 Passion conference consisted of thousands of young Christians gathering to listen to inspirational speakers and also to see the work done by 23 projects with 19 partners working to end slavery throughout the world.
Students attending the conference were then given the opportunity to donate to the organizations after they were showcased, resulting in a total donation of nearly $3 million in four days.
Giglio told Holmes that the importance of the conference is both to raise money and to also spread awareness so that "everybody in America can know that there are still more slaves today in the world than at any other time in human history."
"The voices of this generation, what are called 'poor college students,' giving 3.2 or 3.3 or 3.5 million dollars in four days. That's a big message, and their voice has reached the White House, it's reached a lot of streams of culture, and we pray the White House is listening, engaging, and doing what they can," Giglio added.
"It's not any one person or organization that's going to solve this. It's every one of us, doing what we can, at the level of influence we have, to not only shine a light on slavery, but to end it," Giglio added.
The Passion 2013 conference, which promotes the "End It" movement to end global slavery, also features an interactive website, slaveryfootprint.org, which shows individuals their impact on slavery based on the products they purchase.
Along with his successful founding of the Passion Christian movement in 1997, Giglio was recently asked to deliver the benediction at the second inauguration ceremony of President Barack Obama, to take place Jan. 21.
Giglio said in a statement released to the inaugural committee that he is "honored to be invited by the President to lead our nation as we look up to God, and as we look ahead to a future that honors and reflects the One who has given us every good and perfect gift."