Louis Zamperini Dies; Olympian and War Hero In 'Unbroken' Mourned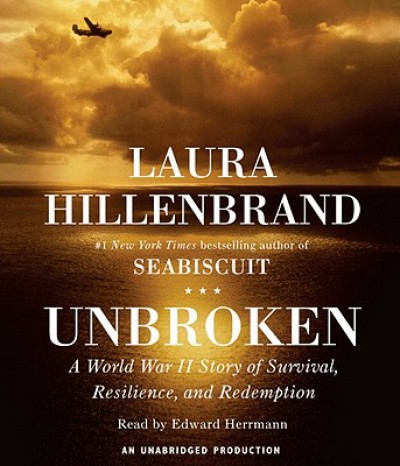 Louis Zamperini, who is the center of the best-selling book "Unbroken," died at age 97 in Los Angeles on Wednesday, July 1.
The former Olympic track star is also the center of the upcoming Angelina Jolie-directed film "Unbroken," which based on the book about his extraordinary story. Zamperini, who survived 47 days on a raft in the Pacific Ocean and three years in a Japanese POW camp during World War II, died of pneumonia.
"After a 40-day-long battle for his life, he peacefully passed away in the presence of his entire family, leaving behind a legacy that has touched so many lives," Zamperini's family said in a statement, according to Deadline.
"His indomitable courage and fighting spirit were never more apparent than in these last days," the family added.
Laura Hillenbrand, who wrote "Seabiscuit," first introduced Zamperini's story in what became a best-selling book, "Unbroken: A World War II Story of Survival, Resilience, and Redemption." The move adaptation, helmed by Jolie with the Coen brothers' script, is expected in theaters this Christmas.
Following news of Zamperini's death, many of those who knew him as "Zamp" were in mourning, including Jolie who said it was "a loss impossible to describe."
"We are all so grateful for how enriched our lives are for having known him," the Oscar winning actress said, according to The Hollywood Reporter. "We will miss him terribly."
Olympic athlete Allyson Felix also expressed her grief via Twitter, writing, "So sorry to hear about the passing of Louis Zamperini. Remarkable man, inspiring life! A true hero! #Olympian #trojan #unbroken"
Twitter user Willie added, "For 47 days, storms, sharks, Japanese bullets couldn't kill him. For more than two years, neither could his torturers. RIP, Louis Zamperini."
"RIP Louis Zamperini," Kevin added. "If you don't know the name, go buy 'Unbroken.' It will be a great read, you'll recognize Zamperini as an American hero."