Louisiana Flood Update: 60,000 Homes Damaged, 13 Dead; Caskets Unearthed From Cemeteries by Flood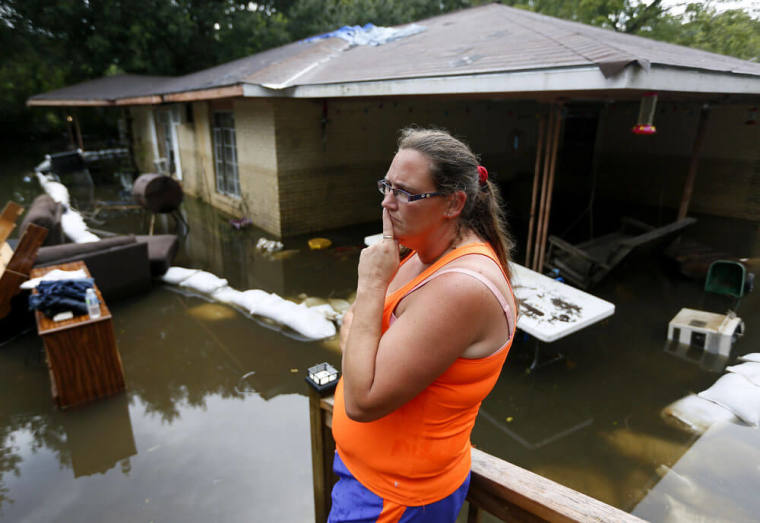 As floodwaters began to recede in Louisiana Saturday after leaving at least 13 dead and damaging 60,000 homes, search parties are going door to door looking for survivors or bodies trapped by flooding even as more than 102,000 residents have registered for federal assistance.
Residents were seen cleaning out their homes while others were still struggling to find a place to stay Saturday, according to The Associated Press, which also reported that dozens of families were trying to rebury relatives whose caskets were unearthed by the floods.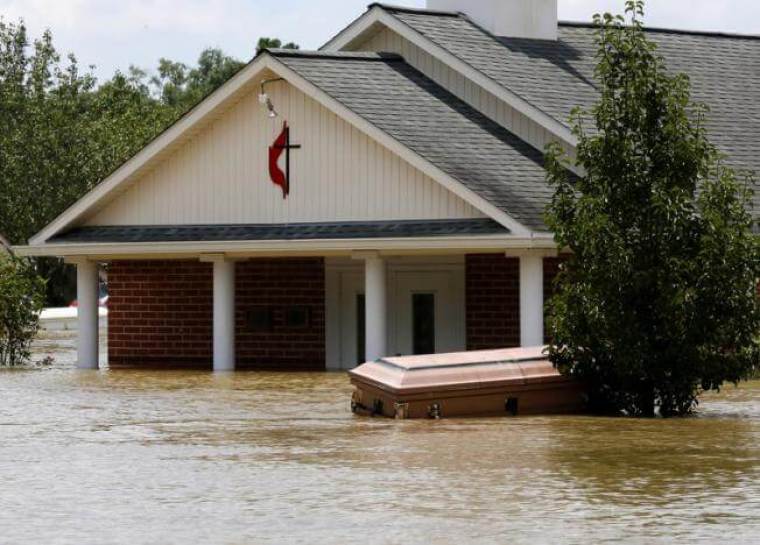 At least 15 cemeteries in seven parishes were affected, the Louisiana Department of Health said Saturday.
Search teams were looking for more bodies or survivors, and will continue to go house to house at least through the weekend, Brant L. Thompson from the State Fire Marshal's office was quoted as saying.
"If we go by and this house has waterline up to the roof line, no one's been there, there's no trash piled out by the road, we want to check that house to see if anyone inside that, maybe, perished," Clint Sistrunk, a firefighter, told the newswire.
About 60,000 homes have been damaged, and 102,000 people have registered for federal assistance. Breitbart says more than 40,000 homes have been destroyed in the state, including in East Baton Rouge, Ascension, Lafayette and surrounding Acadia and Florida Parishes.
The federal government has declared 20 parishes in the state as hit by a major disaster.
At least 13 people have died, with fatalities spread from Tangipahoa Parish to western Rapides Parish, according to Nola.com, which said East Baton Rouge Parish recorded the most flood-related deaths, with five. Three people died in Tangipahoa Parish, two in St. Helena, two in Livingston and one in Rapides, it added.
As about 2.5 feet of rain fell in parts of Louisiana last week, several rivers in southern parts of the state breached their banks and poured into surrounding homes and businesses, the National Weather Service said.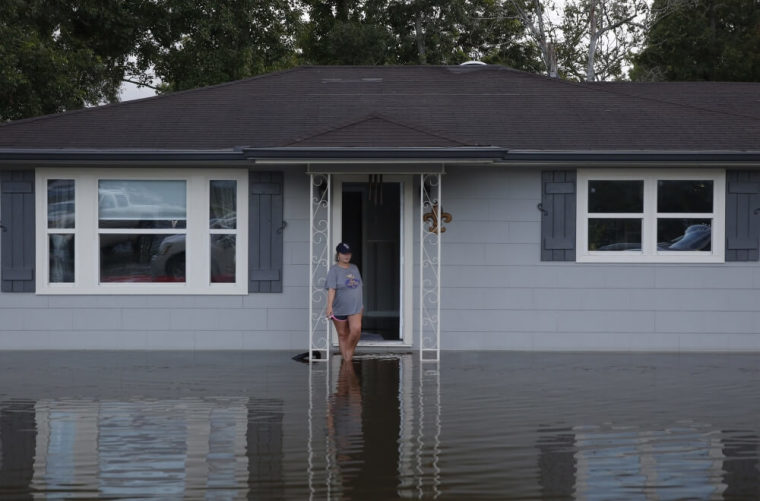 A preliminary report by the Baton Rouge Chamber of Commerce says more than 111,000 homes were located in flood areas, with the value of those homes being close to $21 billion, Patch.com reported, adding that nearly 7,400 businesses that employ close to 74,000 employees are located in flood areas with businesses in Livingston Parish experiencing the most severe impact.
Just around 15 percent of homes in the region are insured against flooding, according to the report.
Dr. James Dobson, a Christian leader and native of Shreveport, Louisiana, said it is "hard to fathom the scope of loss" in his state and Mississippi.
"Our hearts and prayers are with the communities impacted as well as the rescue workers, government agencies and local churches on the ground lending a helping hand," said Dobson, founder and president of Family Talk. "Many families, especially those without flood insurance, have lost everything and so our prayers must give way to bold acts of kindness, compassion as well as generosity. We encourage everyone who can to donate to humanitarian organizations like Samaritan's Purse who have set up relief stations to help affected families survive and ultimately recover once the floodwaters fully subside."
President Barack Obama is likely to visit the state Tuesday, according to the White House.
Republican presidential nominee Donald Trump and his running mate, Indiana Gov. Mike Pence, visited Louisiana Friday.
The Red Cross has described the flooding as the worst natural disaster since Hurricane Sandy.
"It is devastation, absolute devastation. I mean these homes, there are areas that have not flooded. They never flood and they flooded," said Stacey Rand of the Louisiana State Fire Marshal's office. "It caught everyone by surprise."