Love Came Down at Christmas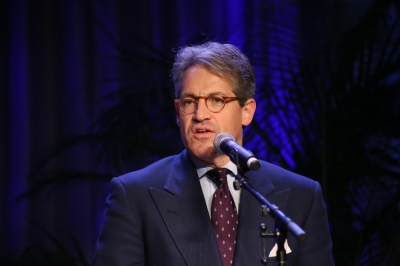 One of the hallmarks of the weeks leading up to Christmas is the proliferation of music channels devoted to what is, in the tortured fashion we have become accustomed to, "the sounds of the season."
Perhaps it is just as well that they can't bring themselves to use the word "Christmas." Most of the music you hear on these channels has little, if anything, to do with Jesus, and, in the off chance it does, it most likely won't be performed in a way that lends itself to the mystery of the Incarnation.
Advent is supposed to be a time of reflection and contemplation, and what we listen to should further this goal. Since Spotify, Pandora and Music Choice aren't likely to be of much help, we need to create our own "channels."
And might I suggest that any such "channel" has to include the work of the nineteenth-century British poet Christina Rossetti. The daughter and granddaughter of Italian exiles living in England, Rossetti was born into a literary and artistic household. Her father, Gabriele, was a poet; her brother, Dante, was renowned for both his poetry and his painting; and, if you can believe it, her uncle, John William Polidori, created the vampire genre in his 1819 short story, "The Vampyre." Well, no family is perfect!
But Rossetti was shaped by more than art—the Rossetti household was caught up in the Oxford Movement in the Church of England, and this renewed interest in Christian tradition and practice influenced the art of the Rossetti children, especially Christina.
The intersection between art and faith in the work of Christina Rossetti is best illustrated in two poems of hers that were eventually set to music and became beloved Christmas carols.
The best-known of these, "In the Bleak Midwinter," appeared in a posthumous collection of her poetry in 1904. Within two years it had been set to music by the English composer Gustav Holst and included in The English Hymnal.
In her poem Rossetti declares that "Our God, Heaven cannot hold Him, nor earth sustain; Heaven and earth shall flee away, when He comes to reign." Yet, she continues, "In the bleak mid-winter, a stable-place sufficed."
The only fitting response to this act of love is to return it however imperfectly: "Yet what I can, I give Him—Give my heart."
Love, both God's for us and ours for Him, is the subject of her other great poem-turned-carol, "Love Came Down at Christmas." In it she tells us that "Love was born at Christmas."
As Anthony Esolen of Providence College recently wrote at Touchstone, "that is quite literally true. Jesus, who is Love, was born at Christmas." But, he adds that this is "more than a theological claim." It proclaims a "world-shattering event, the new thing that has happened in an old and dying world, a sinful and wintry world."
And what is more, it is news that bypasses what Esolen calls the "tortoise shell of the skull" of the great and mighty. As Rossetti asks, "But wherewith for sacred sign?"
Her answer is that "Love shall be our token, Love be yours and love be mine, Love to God and to all men, Love for plea and gift and sign."
Sometimes poetry can go where prose, no matter how learned, cannot go: to the heart of a mystery. Maybe that's why performing artists as different as Jars of Clay and the St. Paul's Cathedral Choir have recorded this moving poem and hymn.
From
BreakPoint. Reprinted with the permission of Prison Fellowship Ministries. All rights reserved. May not be reproduced or distributed without the express written permission of Prison Fellowship Ministries. "
BreakPoint®" and "Prison Fellowship Ministries®" are registered trademarks of Prison Fellowship