Luis Palau and Francis Chan to Blanket NYC With Four Nights of Powerful Preaching
Also: Evangelist Luis Palau to Preach June 11 at New York City's Iconic Central Park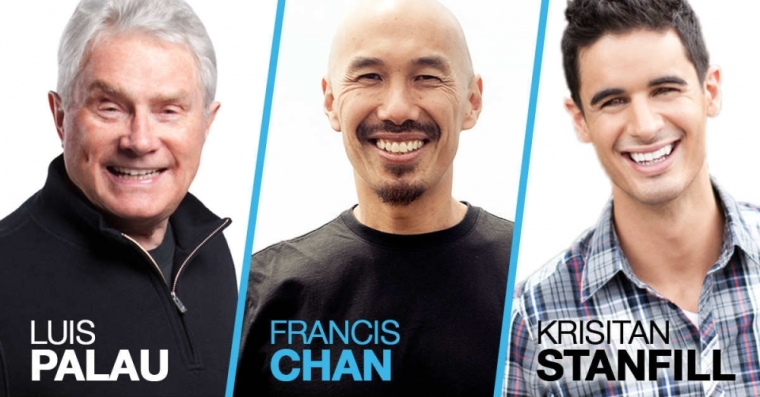 Seasoned evangelist Luis Palau will be joined by popular preacher Francis Chan and worship leader Kristian Stanfill and the Passion Band for a series of free events next month across the New York City metro area.
The events, held under the banner of the Re:New conference, takes place Feb. 10-13 for one night each in Wayne, New Jersey, and in New York City's Bronx, Manhattan, and Brooklyn boroughs.
The Palau Association, the Re:New organizers, explain in a press release shared with The Christian Post that the events "were created to help strengthen believers in their spiritual walk, build up their faith, grow their commitment to the local church, and reinforce the vital work being accomplished by churches in the New York City metro area."
Related: Palau CityServe Movement Unites NYC's Youngblood Preachers, Old Guards in 'Historic' Partnership
Palau, who reportedly has preached the Gospel to more than 1 billion people, and Chan, former megachurch pastor and author of such popular books as Crazy Love: Overwhelmed by a Relentless God, will preach every night. Stanfill, an award-winning recording artist, and the Passion Band will lead worship at the meetings.
Re:New is an extension of the Luis Palau Association's far-reaching New York CityServe-CityFest project meant to catalyze local leaders to partner in good works and evangelistic events for their communities. New York City Mayor Bill DeBlasio lauded the service-oriented movement during its official launch in September.
February's free Re:New events will be followed by a major gathering on July 11 in New York City's iconic City Park featuring Luis Palau as the main speaker. Learn more about NY CityServe and CityFest online: http://nycityserve.org.