Lust Is as Powerful as Drunkenness, Says John Piper
Lust is like a state of "psycho-erotic euphoria" and one good way for Christian men … and women to win the battle against it is to treat it like drunkenness, says noted pastor John Piper.
In a recent interview posted on his website Desiring God in the Ask Pastor John series, Piper discusses the need to mortify the deeds of the flesh like the Apostle Paul.
"I've been thinking a lot recently about Paul's text in I Corinthians 9 where he pummels his own body, the word is literally, he gives his body a black eye," says Piper in the interview titled How Can We Serve One Another in Battling Lust. "He says I don't box beat in the air, he said I know where to land my punches. He's talking about the sins in his life that need to be punched out, that need to be put to death. So he's talking about a kind of self-denial and self-opposition," he noted.
Piper then examines the issue of why lust is so powerful. "Why does lust, I'm thinking mainly men but not just men, why does seeing have such a force to draw us to click on pornography or linger over some bathing suit issue of Sports Illustrated or to linger over some ad for a movie. What is it about us?" asked Piper.
"It's just like power in your body that makes you so pleased by the erotic, by the visual that you are moving toward it usually with such force that it starts to nullify moral conviction and puts you out of touch with all the arguments you had before to be pure and moves you into behavior that later you are going to then disapprove of," he added.
He then answers his own question. "And my answer? It's like drunkenness," he said.
In the same way drunks need designated drivers to help them out when they are too inebriated to function, says Piper, Christians should have friends in their life whom they can count on to help them through lustful addictions.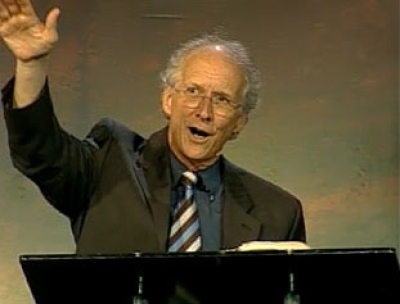 "My question is, is there something like that that we should do for each other? If 'psycho-erotic euphoria' is as powerful as drunkenness and I think it is, then we need people in our lives who will break our arm. Paul says I pummel my own body; you should pummel me," said Piper.
Piper admits during his discussion of the suggestion that some people might see accountability relationships as legalism but he thinks the buddy system can save lives.
"We often talk about accountability relationships and we all get bent out of shape about legalism and you're supposed to love Jesus from your heart and not be constrained. Look, if you're drunk and you're about to kill yourself, you better be glad there is somebody in your life to throw you in the backseat of the car," says Piper.
"Later on, when you wake up, you'll be glad they did and then you can pray yourself back into some kind of appropriate stance where you obey from your heart. But this lust thing is much more like drunkenness than it is like anything else and so we may need this kind of personal accountability."
He advises Christians who are battling lust privately to try to find a trusted circle of people they can confide in and see if they can develop accountability relationships to achieve victory.
"I'm just throwing that out there to guys saying compare it in your life, analyze your own soul to see whether the sheer physical erotic psycho nature of this power is enough like drunkenness that you would put a thing in your life like drive me home," says Piper.