John Piper Praises Rapper of Controversial 'Fal$E Teacher$' Song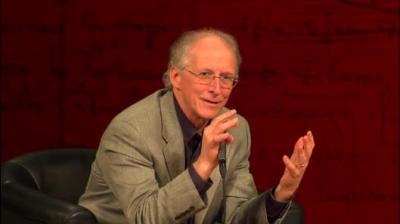 Retired pastor John Piper of Bethlehem Baptist Church in Minneapolis, Minn., had high praises for Christian rapper Shai Linne for his defense of his new song "Fal$E Teacher$" in which he gives a withering criticism of the "prosperity gospel" and an explicit list of some of its more popular preachers like Joel Osteen, T.D. Jakes and Benny Hinn.
"Fal$E Teacher$" is a song on Linne's upcoming album titled, Lyrical Theology Part I.

"My, my, Shai, this is good. Seven-minute video on why Shai Linne wrote and raps 'FAL$E TEACHER$'," tweeted Piper along with a link to Linne's video where he discusses the motivation behind the song.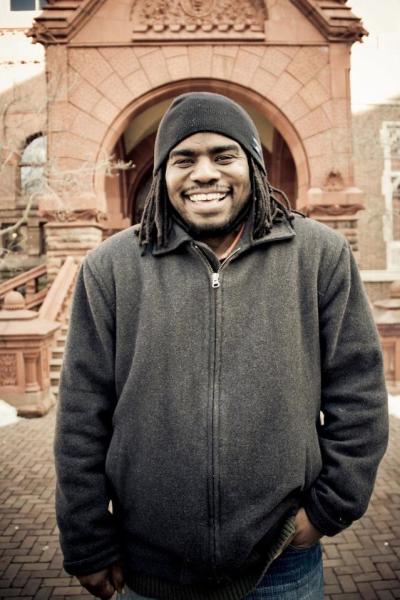 In the video Linne explained that he was inspired to tackle the "prosperity gospel" in the song after receiving mail from some of his fans in Africa discussing the wave of prosperity preachers on the continent whose actions have been hurting desperately poor people.
"[The prosperity gospel has] been embraced," he further explained in an interview with WADE-O RADIO. "You have these rallies where literally over 100,000 people will come to hear these guys talk about prosperity. The people who are coming are impoverished like crazy and they're buying into it thinking that this false theology is going to be their way out of poverty. They figure, 'Hey, it must work because it's working for these guys in America.'"
Noted social justice advocate and progressive evangelical Jim Wallis also ripped into the "prosperity gospel" last Friday when James Arinaitwe, a Yale University global health fellow from Uganda, highlighted the same issue during a discussion about Wallis' new book promoting the concept of the common good.
"…Christians in the evangelical movement preach love your neighbors as you love yourself but then the pastor is driving a BMW, a Benz and is living by the sea in a mansion while the congregation is living without healthcare or food. This is what I see in Uganda when I go home, so where did we lose that peace?" Arinaitwe asked Wallis in his comments.
"The prosperity gospel that you are talking about, let me be as clear as I can be. The prosperity gospel is a heresy. It's a heresy. It's not found in the Gospels. It's only found in affluent countries or among the elites of churches tied to affluent countries," said Wallis.
The complete list of prosperity preachers tagged in Linne's song include: Joel Osteen, Creflo Dollar, Benny Hinn, T.D. Jakes, Joyce Meyer, Paula White, Fred Price, Kenneth Copeland, Robert Tilton, Eddie Long, Juanita Bynum and Paul Crouch.
"Don't be deceived by this funny biz, if you come to Jesus for money, then he's not your God, money is! Jesus is not a means to an end, the Gospel is He came to redeem us from sin, and that is the message forever I yell! If you're living your best life now you're heading for hell!" raps Linne in "Fal$E Teacher$."
"Turn off TBN that channel is overrated. The pastors speak bogus statements, financially motivated. It's kind of like a pyramid scheme. Visualize heretics Christianizing the American dream. It's foul and deceitful, they're lying to people, teaching that camels squeeze through the eye of a needle!" he further notes in the song.
He ends it dramatically with a reading from 2 Peter 2: 1-3 which says:
But there were false prophets also among the people, even as there shall be false teachers among you, who privily shall bring in damnable heresies, even denying the Lord that bought them, and bring upon themselves swift destruction. And many shall follow their pernicious ways; by reason of whom the way of truth shall be evil spoken of. And through covetousness shall they with feigned words make merchandise of you: whose judgment now of a long time lingereth not, and their damnation slumbereth not.