Madonna Uses Cross as Stripper Pole on Tour; Says She and Pope Francis Preaching the Same Message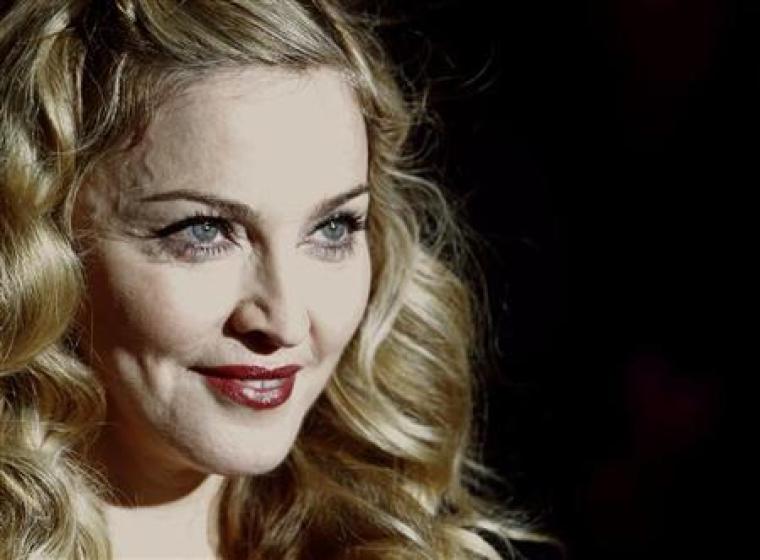 While Madonna is seen blaspheming Christianity in her Rebel Heart Tour by using a cross as a stripper pole and dancing suggestively on a table set up to look like The Last Supper, the 57-year-old singer insists that Pope Francis would enjoy her performances and jabs at the Catholic Church, from which she was excommunicated.
The singer's tour is rife with religious symbolism, including a giant cross (that's being used as a stripper pole) and a re-creation of the Last Supper on which she provocatively dances.
When she was asked by Rolling Stone magazine about her feelings toward Pope Francis, since both high profile individuals were in Philadelphia at the same time last month, Madonna asserted that he would enjoy her performances and laugh about her views on the Church.
"It's good to look out into the big, wide world and see that we have changed, and at the end of the day the message of Jesus is to love your neighbor as yourself, and so that means not judging. And to do that, you have to be more open-minded and accepting of people who have lifestyles that you perceive as unconventional," she told Rolling Stone during an interview published Wednesday.
"So I think it's good, yeah. And I also believe that he's the kind of pope you could sit down and have a cup of tea with, and/or that you could make a joke about something and he would laugh about it."
The famed Grammy Award-winning singer also joked about the pope "stalking" her during her show when they were both in Philadelphia, and revealed why she felt the need to speak about him during her show.
"I have a long relationship with the pope, with the Vatican, with the Catholic Church, with my excommunication," Madonna said. "Anyway, you know, I was raised a Catholic, and no matter what spiritual path I might go down, I always feel some kind of inexplicable connection with Catholicism. It kind of shows up in all of my work, as you may have noticed."
The entertainer also said she purposely fuses sex and religion in her performances in an attempt to "provoke people with concepts of sex and religion's point of view about it," adding that she believes the pope would actually enjoy her show.
"At the end of the day, the message of my show is about love, and that's his message," Madonna said.
Close to 10 years ago, Francis' predecessor, Pope Benedict XVI and Catholics throughout the world condemned the singers performance in which she was seen rising from a glittery cross with a crown of thorns atop her head during her 2006 "Confessions Tour" stop in Rome. With the approval of Pope Benedict XVI, Cardinal Ersilio Tonino called for the singer's excommunication from the Church.
"This time the limits have really been pushed too far. This concert is a blasphemous challenge to the faith and a profanation of the cross," a statement from the cardinal read. "She should be excommunicated."