Majority of pastors love to preach but few like counseling and discipling believers more: study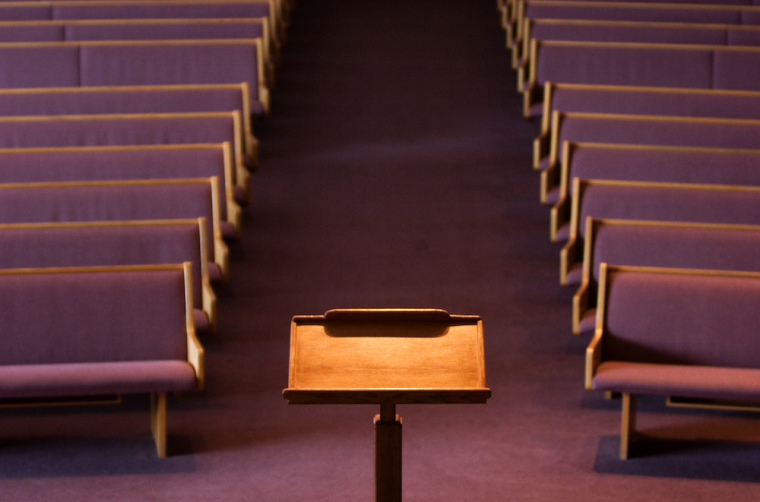 While a majority of Protestant senior pastors overwhelmingly rank preaching and teaching from the pulpit as the favorite part of their job, they are less likely to enjoy other critical responsibilities of the role as much, such as discipling, counseling, evangelizing, developing leaders or visiting the sick and elderly, new data from the Barna Group shows.
The data collected through online interviews with 585 Protestant senior pastors in the United States last September shows that 60% of respondents chose "preaching and teaching" when asked which part of their job they most enjoy. 
For every other activity, including discipling and evangelizing, less than 10% of the pastors in the study ranked these critical aspects of their job as among their favorite things to do.
Barna, an Evangelical polling organization, included the data in an excerpt from its new "Resilient Pastor" series, part of the larger Resilient Pastor initiative available only on Barna Access Plus.
Just 8% of senior pastors said they most enjoy "discipling believers," while "developing other leaders" and "practical pastoral care" for congregants, like visiting the sick or elderly, were tied for third place with 7% of the votes each.
Six percent said "emotional or spiritual pastoral care" like counseling was their favorite part of the job, while 4% ranked organizing meetings or events as their favorite activity.
Only 3% ranked "evangelizing or sharing the Gospel" as the top thing for them to do as pastors.
Carey Nieuwhof, a former lawyer and founding pastor of Connexus Church in Ontario, argued in a recent report that the Church today is getting discipleship wrong and that the concept of discipleship has lost its original meaning.
"Discipleship is the refining process by which a Christian becomes more like Jesus in their day-to-day life," Nieuwhof wrote. "We 'make disciples' by encouraging other people [to] follow Jesus' example set forth in Scripture. It's not a formula or step-by-step plan. Eugene Peterson referred to discipleship as a 'long obedience in the same direction.'"
Nieuwhof shared what he considers seven truths about authentic discipleship, including that discipleship is linked to evangelism and that "you can't be a disciple without being an evangelist."
Barna's data shows how between 2015 and 2020, pastors across the nation grew more insecure about what they believe they have to offer to their communities through growth in their perceived gaps in training for their roles.
In 2015, for example, 27% of pastors wished they'd been better prepared to handle conflict. That figure increased to 40% in 2020.
Over the same period, the share of pastors who wished they were better prepared to delegate and train others doubled from 20% to 41%. The percentage of pastors who said they wish they were better prepared to handle church politics also increased from 16% to 36% over the same period.
Results from a Lifeway Research survey published in 2021 cited church conflict as the second leading reason behind a "change in calling" 15% of black and Evangelical pastors gave for walking away from the profession in the last decade.
"The impact of the pandemic may be most noticeable in pastors' increased agreement that the role of being a pastor is frequently overwhelming, which jumped from 54% in 2015 to 63% today," Scott McConnell, executive director of Lifeway Research, said in a statement on the study. "But there has also been a shift in how some pastors think about their work. Fewer pastors agree they must be 'on call' 24 hours a day, declining from 84% to 71%. Perhaps even more telling, the majority of pastors (51%) strongly agreed with this expectation in 2015, while only a third (34%) strongly feel this obligation today."