'Make Families Great Again': Hungary seeing more babies, fewer abortions through pro-family policies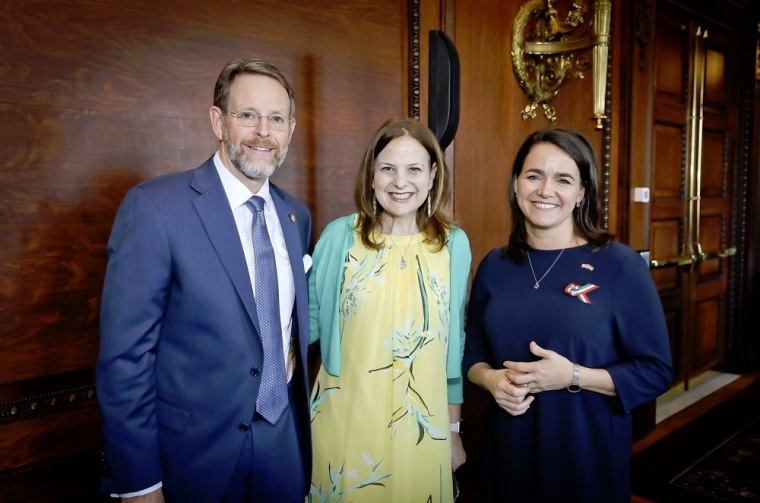 Is Hungary a model for other countries, modern conservatives?
Peter Sprigg, the senior fellow for policy studies at the Washington-based Christian conservative advocacy group Family Research Council, also attended Thursday's event.
"We certainly affirm the Hungarian government for their pro-family policies, their recognition of the need to promote pro-family policies and specifically to promote an increased birth rate," Sprigg told CP.
However, Sprigg doesn't think Hungary's policies are something that conservatives in the U.S. would find favorable.
"[T]he approaches the Hungarians are taking is maybe a more direct, a more active one in terms of direct subsidies for couples that are having children and so forth. This is a more active role for government involvement than conservatives in the United States would usually support," he said. "[W]e would usually support sort of more indirect incentives like the child tax credit, for instance. And so that's why I'm not sure that the policies being followed in Hungary are necessarily a model for the United States."
Sprigg asserted however that the Hungarian government should be praised for its deliberate effort to turn around its demographic crisis.
"They have had apparently some significant success in just a fairly short period of time although they still have a ways to go," Sprigg stated.
Similar policy ideas have taken hold in other European nations.
Poland's populist right-wing ruling Law and Justice party instituted the Family 500+ program, a $140 per-month tax-free child allowance when couples have a second child. Samuel Hammond, the director of poverty and welfare studies at the Niskanen Center, reports that the allowance is about 40 percent of Poland's minimum wage.
"According to the World Bank, the 500+ program has all but eliminated extreme child poverty in Poland, and a recent analysis by economist Lyman Stone suggests that it may even have had a significant effect on birth rates, if more a bump than a boom," Hammond wrote.
As for Hungary's pro-family policies, it is up for debate whether those policies have led to drastic increases in birth and marriage rate and decreases in abortion and divorce rates.
It also remains to be seen whether or not those policies will help Hungary revamp its birth rate to replacement level.
"The government is spending huge amounts of money and will probably never reach replacement-rate with this strategy," Hammond wrote in an op-ed. "However, Hungary is experiencing some fertility gains, probably at least partly as a result of a basket of policy changes including tax preferences, cash grants, loan subsidies, constitutional protections, and costly political signaling."