'Make Families Great Again': Hungary seeing more babies, fewer abortions through pro-family policies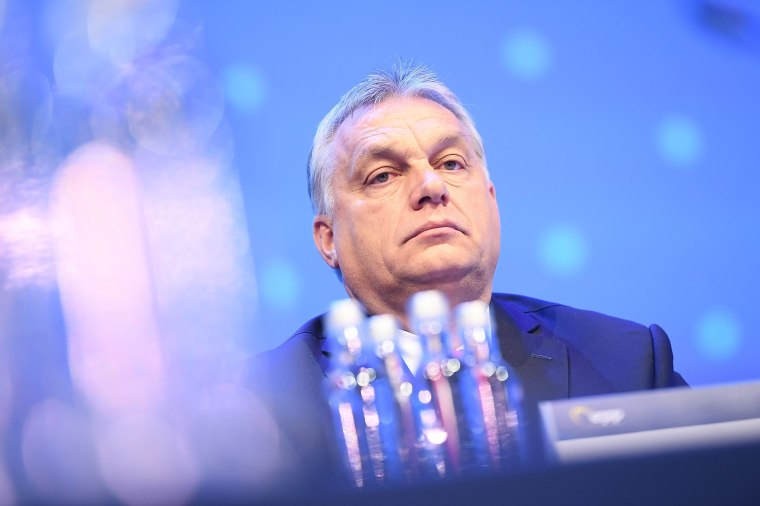 What are Hungary's pro-family policies?
The approach Hungary takes when it comes to assisting families is through offering generous maternity support, paid childcare leave, generous family tax benefits and reductions and housing and car subsidies.
Novák stated last year that families saw a 63.8% increase in the net average earnings due to the family tax reduction alone since 2010.
"We have a family-friendly tax system," Novák said. "That means that the more children you have, the less personal income tax you pay."
In Orbán's first term, the administration introduced a generous maternity leave program giving parents up to three years of maternity leave, with the first six months being paid.  For mothers who choose not to return to work, they can receive stipends and a per-child tax allowance.
Over time, Orbán's pro-family policies have been boosted through various initiatives. In 2015, the Hungarian government announced a new policy where families would be given generous subsidies to buy or build new homes. This program is called the "Family Housing Allowance Program" and is also known as CSOK.
For parents with one kid, they are given a non-refundable subsidy equivalent to $2,160.72 toward the purchase of a new home, while families with two children can receive the equivalent of about $9,364.31 and parents of families with three children or more could receive around the equivalent of $36,000.
Additionally, the family will benefit from the value-added tax deduction for the home. According to the Institute for Family Studies, the interest and tax benefits are worth about another $15,000 to $50,000 per family depending on the house they buy and the terms of their loan.
"In other words, for a married couple buying a new house with at least three kids, the value of their total payout could run anywhere from $50,000 to $80,000," IFS reports.  "Meanwhile, for a couple with just two kids, the payout could be from around $18,000 to $35,000. In other words, that extra kid earns the family somewhere between $15,000 and $62,000 extra dollars."
Economist Lyman Stone reports that the average salary in Hungary is only around $11,000 to $15,000 per year.  As Novák has stated in the past, a parent with one child earns more, 13 percent on average, compared to an adult without children.
In February, Orbán unveiled his seven-point "Family Protection Action Plan." The goal of the plan is for Hungary to boost its fertility rate of 1.5 children per woman to 2.1, the normal level for replacement, by the year 2030.
Under that plan, every woman who gives birth to at least four kids will be exempt from personal income tax payment for the rest of their lives.
Additionally, every woman under 40 years of age will be eligible for a preferential loan when they get married for the first time of up to $36,000 to use for whatever they want. Repayment of the loan will be suspended for three years after the birth of a child and suspended another three years after the birth of a second. If a third child is born, the remaining debt on the loan will be forgiven.
Under the new plan, the preferential loan offered to families buying homes through the CSOK program will be extended and families raising two or more children can use it for purchasing resale homes.
The new plan also includes a car purchase program through which families with three or more children can receive a non-repayable grant of about $9,000 to purchase of a new car with at least seven seats.
The Orbán government also committed to building 21,000 new daycare centers in the next three years so that every family can place their young child in daycare by the year 2022.
Finally, the family protection action plan also calls for the introduction of payments for grandparents who will watch over their grandchildren.
According to Novák, the Hungarian government has doubled its expenditures for families and family issues since 2010.
"What can you best invest in if not in your future generations?" Novák asked. "For that sake and for the sake of the Hungarian people as well, we actually have very economic growth in Hungary. We have positive economic figures in each field that enables us to raise our financial commitment in this matter."
Orbán's government has received much criticism because of its "anti-immigration" stance and rhetoric as over 25 million people throughout the world are living as refugees in search of safety from violence in their homelands. Critics argue that Orbán's administration is promoting a narrative of "ethnocentrism."
"We have always been a kind of homogenous society, and we believe that it must be a decision of ours, up to the decision of our nation, whether we want to change that or not — and our decision is no, we don't want to change that," Hungarian foreign minister Péter Szijjártó told Breitbart last month when asked about the administration's immigration stance.
Novák told CP that the administration doesn't see mass immigration as "a possible tool to recover from our demographic winter."
"Of course, we have refugees when needed when real people are in real need and on the run for the lives and need asylum in Hungary. They do get it," she asserted.
"We want to recover from our own resources. The reason why we say it like that is that in Hungary, people are family-oriented. People want to get married, want to have families and want to have children — at least two as an average. This is what we have to do, instead of just trying to find a bad answer to a question never actually raised."