Malaysia Airlines Flight MH370 Deliberately Flown Off Course Due to Possible 'Sabotage' or 'Hijack,' Radar Data Suggests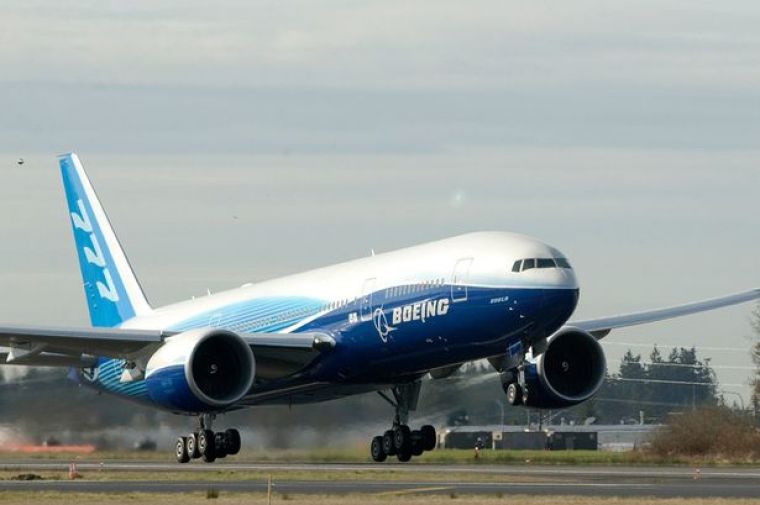 Malaysia Airlines Flight MH370, which has been missing with 239 people on board for nearly a week now, was deliberately flown hundreds of miles off course, according to military radar data. Malaysian security officials think this could be as a result of "sabotage, with hijack still on the cards."
Sources told Reuters Friday that an analysis of the data from the flight suggests that the plane was "diverted from its intended northeast route from Kuala Lumpur to Beijing and flew west instead." This particular flight pathway is normally used for routes to the Middle East and Europe, according to the sources.
It was explained that the missing Boeing 777 is believed to have been following a route between navigational waypoints when it was last detected by military radar on Malaysia's northwest coast. Waypoints are geographic locations that help pilots navigate along established air corridors.
Two sources said an unidentified aircraft that investigators believe was Flight MH370 was following a route between navigational waypoints when it was last plotted on military radar off the country's northwest coast. This is an indication that the plane was either being flown by the pilots or others with knowledge of the waypoints, explained the sources.
"What we can say is we are looking at sabotage, with hijack still on the cards," one of several sources, a senior Malaysian police official, told Reuters.
In a detailed account of the military radar plotting, it was noted that the last confirmed position of Flight MH370 was "at 35,000 feet about 90 miles off the east coast of Malaysia, heading towards Vietnam, near a navigational waypoint called 'Igari.' The time was 1:21 a.m."
The military tracking then suggests that the plane turned sharply westwards, moving toward "a waypoint called 'Vampi,' northeast of Indonesia's Aceh province and a navigational point used for planes following route N571 to the Middle East."
It then continued toward another waypoint called "Gival," which is south of Phuket, a Thai island. It was last tracked moving northwest toward another waypoint called "Igrex," which carriers use to fly toward Europe.
Malaysia was reportedly requesting raw radar data from Thailand, Indonesia and India, which has a naval base in the Andaman Islands.
With this new evidence, the sources said a multi-national search effort was being increased in the Adaman Sea and the Indian Ocean.
Along with the possibility of a hijacking or sabotage, Malaysian police had noted earlier that they were looking into whether any passengers or crew had personal or psychological problems that might shed light on the plane's mysterious disappearance.