Mali Hotel Attack: American Victim Did Everything in Her Life to Help Others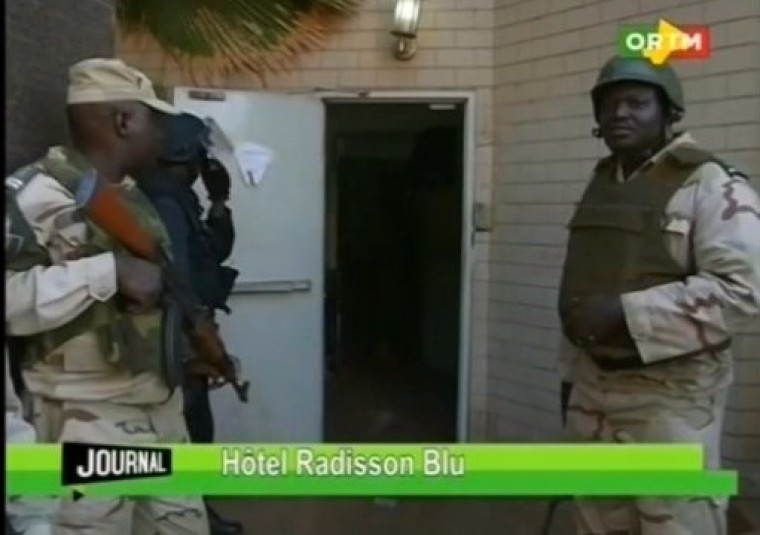 One American, a mother and public health worker, was among 27 killed in a terror attack on Radisson Blu hotel in Mali's capital Bamako, in which al Qaeda-affiliated attackers carrying AK-47s took more than 100 people hostage Friday.
The 7-hour siege ended Friday after Malian security forces, aided by U.S. and French special forces, killed two of the attackers, according to media reports.
An al Qaeda-affiliated terrorist groups, Al-Mourabitoun and al Qaeda in the Islamic Maghreb, or AQIM, claimed responsibility for the attack, according to Reuters. The terror group is led by notorious one-eyed jihadist Mokhtar Belmokhtar, who was behind the 2013 attack on an Algerian gas plant that killed 40 people, including three Americans.
One of the guests at the hotel said the attackers forced him to recite verses from the Quran before letting him go, Malian army commander Modibo Nama Traore told The Associated Press.
Traore also said that 10 gunmen stormed the hotel, shouting "Allahu Akbar," or "God is great" in Arabic.
A Guinean singer, Sékouba "Bambino" Diabate, who was among the hostages, told Reuters he overheard two of the assailants speaking in English. "We heard shots coming from the reception area. I didn't dare go out of my room because it felt like this wasn't just simple pistols — these were shots from military weapons," he was quoted as saying.
The American killed in the attack was identified as 41-year-old Anita Ashok Datar, according to a statement by the U.S. State Department.
The family of Datar, who had a son and worked as a senior manager at the consulting firm Palladium Group, issued a statement.
"It's unbelievable to us that she has been killed in this senseless act of terrorism," the family said. "She loved her family and her work tremendously."
Datar, who lived in Takoma Park, Maryland, was a founding board member of a non-profit group, Tulalens, which seeks to connect "underserved communities with quality health services."
She was originally from western Massachusetts and grew up in New Jersey. She also previously served in the Peace Corps and spent time in Senegal.
"Everything she did in her life she did to help others— as a mother, public health expert, daughter, sister and friend," the family said. "And while we are angry and saddened that she has been killed, we know that she would want to promote education and healthcare to prevent violence and poverty at home and abroad, not intolerance."
A U.N. official was quoted as saying that 12 bodies were found in the hotel's basement and 15 on the second floor.
All the hostages and guests had been freed at the time of reporting. Among those released were five U.S. Defense Department personnel, according to Fox News. Twelve Air France flight crew members were also in the hotel at the time of the attack, but all are safe.
President Barack Obama condemned the attack and vowed that the attackers will be hunted down.
"Like the heinous attacks in Paris, and attacks we see all too often elsewhere, this is another reminder of the scourge of terrorism," he said in Kuala Lumpur while attending the annual meeting of the Association of Southeast Asian Nations. "This barbarity only stiffens our resolve to meet this challenge."
French President Francois Hollande offered his country's help to Mali.
Six assaults in Paris, whose responsibility was claimed by Islamic State, also known as ISIS or ISIL, left at least 129 people killed and more than 350 wounded.
One week later, on Friday, Parisians held noisy and light-filled memorials despite a ban on large public gatherings due to security concerns.
Last Friday, a double suicide bomb attack in Beirut, Lebanon, killed at least 43 people and wounded more than 239 others, targeting Shia Muslims.