Mall on Lockdown as Gunman Fires 50 Shots in California
A shopping mall has been put on lockdown in Southern California after 50 shots were fired by a gunman in the mall parking lot on Saturday.
The incident took place at Fashion Island Mall, which was packed with Christmas shoppers on Saturday when the shots were fired.
It has been reported that 42 year old Marcos Gurrola of Garden Grove was arrested at about 4.30 p.m. on Saturday after he allegedly fired as many as 50 shots. It is said that he fired up into the air as well as onto the ground as he unloaded his weapon.
According to reports, the shooting took place outside in the parking lot near the Macy's Department Store at the Fashion Island Mall.
The shots sparked panic among shoppers at the mall who instinctively ran for cover. The incident also comes just a day after the tragic Connecticut shootings where 20 elementary school children aged between six and seven, as well as six adults, were shot dead by a lone gunman at Sandy Hook Elementary School in Newtown.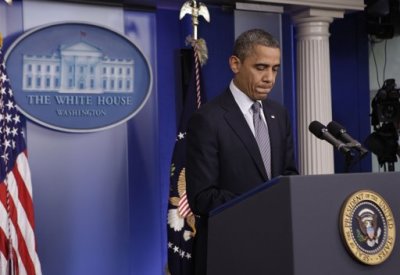 In the latest gun incident at the Southern California shopping mall no casualties or injuries were reported, and the man was arrested by police officers patrolling the mall on bicycles, according to police spokesperson, Cathy Lowe.
Lowe also said that some stores closed their doors voluntarily, shutting shoppers inside to keep them safe as police locked down the entire shopping mall while they carried out their investigations.
The spokesperson confirmed that Gurrola was arrested for assault with a deadly weapon, and charges are expected to be issued as police investigations develop.
The incident also comes just days after a gunman shot and killed two people in an Oregon shopping mall on Tuesday. In that incident as many as 10,000 shoppers were estimated to be shopping at the mall at the time, and as the gunshots went off panic spread throughout the mall. Two people were kiled and a third person was shot and wounded, but survived.
In that tragic shooting the Portland mall was closed for a full two days on Wednesday and Thursday before reopening again on Friday.