Man charged with hate crime after toppling Virgin Mary statue at Buffalo church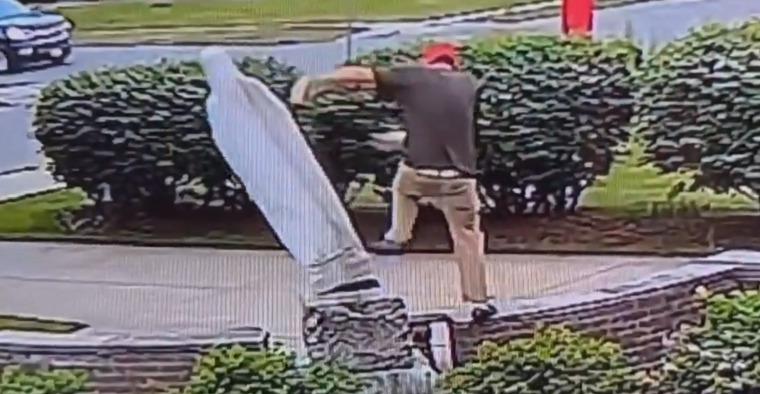 A man who was recorded toppling a statue of the Virgin Mary at the St. Rose of Lima Church in Buffalo, New York, has been arrested and charged with a hate crime.
The Buffalo Police Department announced in a news release Sunday, that they arrested 40-year-old Michael Manns and charged him with one count of criminal mischief in the third degree, designated as a hate crime, which is a class D felony, as well as criminal mischief in the third degree, a class E felony.
Manns' arrest comes less than two weeks after the June 28 attack on the church which detectives say was targeted and led to him being charged with a hate crime. He was allegedly recorded in a security video cited by WIVB  climbing on the statue and pushing it into a bush.
"Northwest officers responded to a call after a man was seen knocking over the statue of Mary and leaving the scene. Northwest district detectives immediately began an investigation, and a suspect was identified. During the course of the investigation it was learned the church was specifically targeted, elevating the crime to a hate crime," the Buffalo Police Department said in their statement.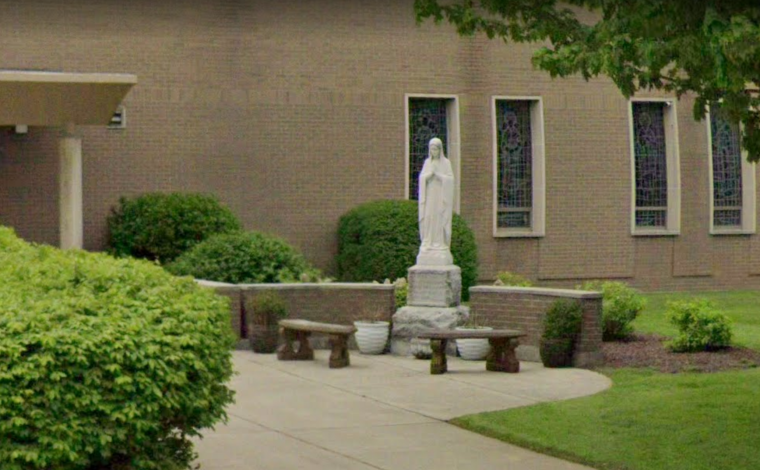 A designated hate crime in New York state is defined as "a traditional offense that is motivated by bias."
"A person commits a hate crime when one of a specified set of crimes is committed targeting a victim because of a perception or belief regarding the race, color, national origin, ancestry, gender, gender identity or expression, religion, religious practice, age, disability or sexual orientation of a person regardless of whether the belief or perception is correct," explains the state's website. "These crimes can target an individual, a group of individuals or public or private property."
A person convicted of a Class D felony could be imprisoned for up to seven years, while a Class E felony carries a jail term of up to four years in jail.
Officials at St. Rose of Lima Church were not immediately available to comment on the attack at the church and Mann's subsequent arrest when contacted by The Christian Post on Monday.
Three days before Buffalo Police Department announced the charges against Mann, however, members of the church held a prayer vigil around the statue which was repositioned after Mann's first attack.
"For those of you who haven't heard through various Facebook posts, someone knocked over the Blessed Mother statue at St. Rose of Lima last week," the church said in a statement on July 5. "In solidarity, people have reached out from other parishes, and we have decided to hold a rosary hour around the Blessed Mother."