'You just feel the hate': Maryland church vandalized, suffers $100K in damages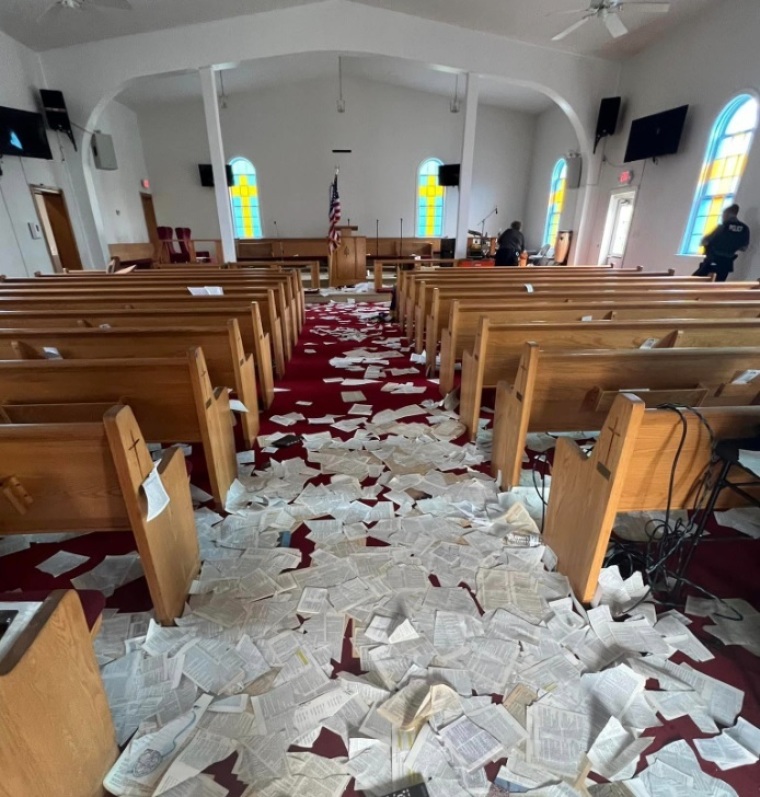 A church in Maryland is trying to recover from a vandalism attack that left approximately $100,000 in damages, including a large cross being torn down and Bibles being ripped apart.
Earlier this month, Fowler United Methodist Church, a predominantly African American congregation in Annapolis, was the victim of a vandalism attack. Anne Arundel County Police is investigating the act as a potential hate crime.
Fowler UMC Senior Pastor Jerome Jones told the Annapolis-based Capital Gazette in an interview published Saturday that he has "never seen a church desecrated to where you just feel the hate."
"And it was so disturbing to my soul. And it was a weight, I would say, that I have never anticipated I would have to carry," said Jones. "The pain of what the cross stands for, and to see someone desecrate it to that capacity."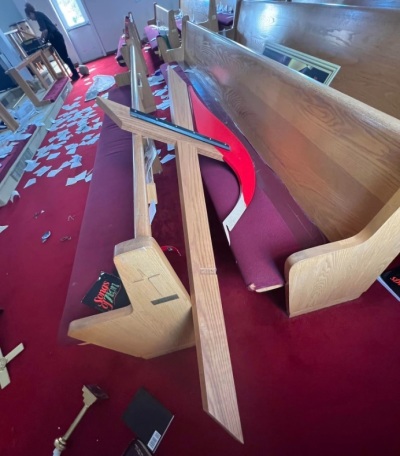 Anne Arundel County authorities were informed of the vandalism on June 9. The large cross that had been attached to the wall of the sanctuary had been torn down and thrown into the pews.
Additionally, hundreds of pages from Bibles and hymnals belonging to the church had been torn out and tossed all over the sanctuary floor. Sound equipment cords were cut, and five televisions were reportedly destroyed.
Eastport United Methodist Church, also located in Annapolis, posted to its Facebook page on June 16 that it was working to help Fowler UMC recover.
"Over the past week their pastor and I have been in touch, discussing ways their congregation can be supported. So far, we have been able to support them with some sound equipment while other churches have supported them with hymnals and bibles," stated Eastport UMC.
"They still require additional financial support to cover remaining audio/visual needs, so on Sunday we will collect a love offering to support them during this time. You can give ahead of time online at eastportumc.org/give and select 'Mission Offering.'"
Fowler UMC posted information on Facebook Sunday outlining ways to give, with the congregation thanking people in advance for their generosity.  
According to a report by Arielle Del Turco of the Family Research Council published in April, attacks on churches in the United States "have been steadily on the rise for the past several years, and the first quarter of 2023 has continued the upward trend."
"The first three months of 2023 saw approximately three times the number of acts of hostility perpetrated against churches in the same timeframe last year," wrote Del Turco.