Man Who Gives Away Bicycles to Kids Every Christmas is Robbed of 100 Bikes; See His Reaction After $500 Donation (VIDEO)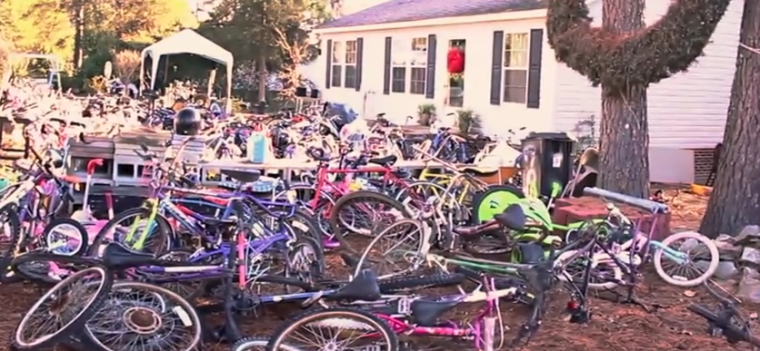 Earl Wright, aka Bike Santa, gives back every Christmas to kids in the neighborhood by collecting bicycles of all kinds to distribute.
Recently, Wright was robbed of about 100 bikes, and GiveBackFilms stepped in to provide another bike and also give him $500 toward replacing the stolen bikes.
"Had an awesome time helping out Earl Wright this week. He's an awesome guy doing an amazing thing for underprivileged kids, a true hero. He was recently robbed and got 100 bikes stolen, so we gave him some money to help him get back up on his feet!" the video description reads.
Watch the video below and think about what you can do this Christmas season to help those less fortunate.