Man Who Tried to Bomb Church in Indonesia Inspired by ISIS Leader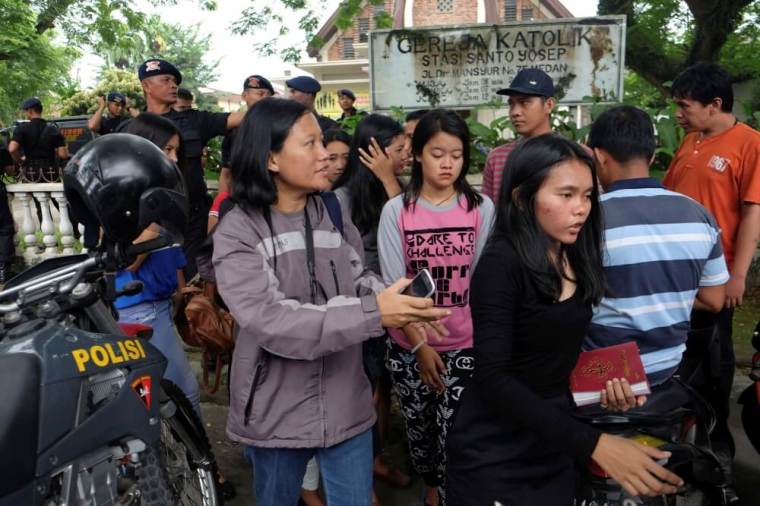 An 18-year-old man, who tried to explode a bomb at a large Catholic church in Indonesia's Medan city and attacked the 60-year-old priest with an axe when the bomb failed to explode properly, was inspired by the leader of the Islamic State terror group, an official said Tuesday.
The suspect, identified as Ivan Armadi Hasugian, was arrested after his failed attempt to detonate a bomb and kill the priest, Albert Pandiangan, at St. Yosep Catholic Church in North Sumatra province during the Sunday mass, The Jakarta Post reported.
The local newspaper quoted Political, Legal and Security Affairs Minister Wiranto as saying that Hasugian was inspired by Abu Bakar al-Baghdadi. "Having been fed misleading news on the internet, he became obsessed [with al-Baghdadi],'' he said, of the suspect.
However, National Police spokesperson Brig. Gen. Agus Rianto gave a different version of the suspect's motivation. He said Hasugian was paid $753.86 to carry out the attack by the "mastermind," who had not been identified.
Member of the church said they saw two people run out after the bomb failed to explode properly. Police are looking for Hasugian's associate and probing his possible links with local Islamist groups.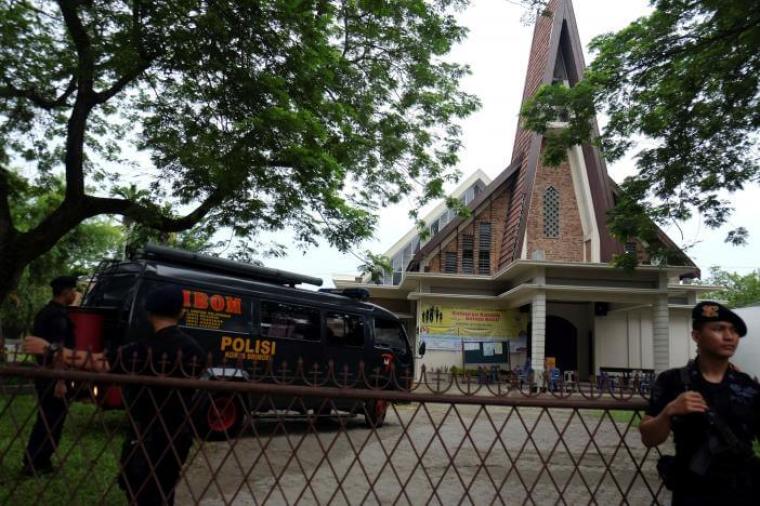 The suspect was sitting among others during church mass when suddenly his backpack exploded, according to a witness. Although he received minor injuries, he pulled an axe from his bag and tried to stab the priest at the pulpit. The priest sustained a stab wound in his hand. The congregants managed to restrain the suspect from doing more harm to the priest.
Police said the suspect had paraphernalia with symbols resembling the logo of Islamic State, also known as ISIS, ISIL or Daesh.
The vice principal of the suspect's former senior high school was quoted as saying that Hasugian was a pious student who never missed his daily prayers. "Every time he heard the call to prayer, he would ask for permission to pray," he recalled.
About 500 Indonesians have traveled to Syria and Iraq to join IS, according to Reuters, which says about one-fifth of them are believed to have returned to their country.
Although home to the world's largest Muslim population, the Southeast Asian archipelago is known for a moderate and tolerant practise of Islam.
There are Islamist extremist groups in the country and they have attacked churches and Christians, and other minorities. However, Indonesian officials see extremism and terrorism as two separate issues, and do not crackdown on the former, fearing that any use of force might lead them to form terror groups.
ISIS is an offshoot of al-Qaeda and seeks to establish a caliphate in the Levant region and beyond.