Best-Selling Author Mandy Hale Talks 'Beautiful Uncertainty' of Being Single (Interview)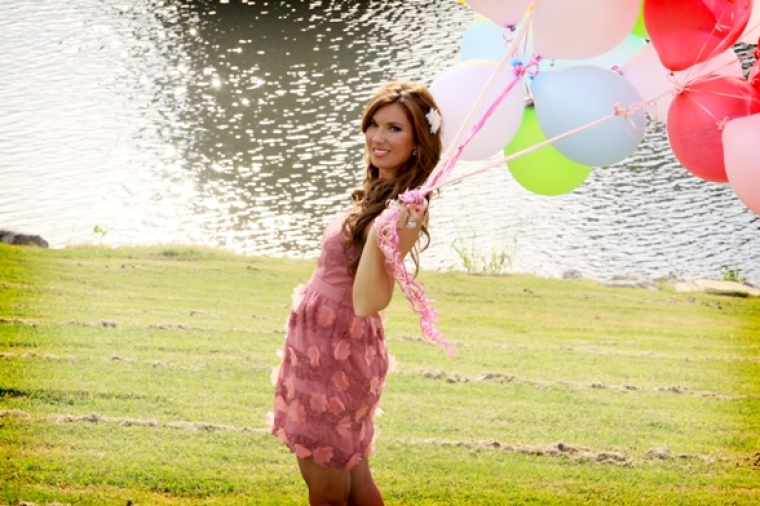 With the 2013 release of her book, The Single Woman: Life, Love & a Dash of Sass, and New York Times best seller I've Never Been to Vegas But My Luggage Has released in 2014, millions of readers have been inspired by Hale's relatable reflections of single life seen through the lens of Christianity. Still, she is not afraid to admit that even she has bad days and can get frustrated in her journey.
"I think the hardest part is those days that come along when you do start feeling hopeless, you start to question things. I try to be totally honest about that and share that in my book and in my life to let people know you're going to have those days," she said. "You're going to have bad days and have days where you hate being single or whatever it is that you're waiting for. You start thinking about your purpose in life and you even get a little angry."
Hale explained, however, that the process of questioning God in those frustrating moments might work together for the greater good. She believes God wants His people to be honest in bringing their emotions to Him, even the negative ones.
"You look at all the incidents in the Bible of people over and over wrestling with God, crying out to Him and even questioning and doubting Him at times. I think that when you allow yourself to just get really honest, real and raw with God, that's when miracles really start to happen," Hale said. "I think the beautiful part about that is even though that's the most difficult part about waiting, having the days where you question everything, those are also the moments where God is the closest. So there's a silver lining."
During her season of waiting, Hale has built an unconventional worldwide singles ministry that has caught the attention of media tycoon Oprah Winfrey, afforded her the opportunity to speak at Bishop T.D. Jakes' "Woman Thou Art Loosed" conference and megachurch Pastor Joel Osteen's Lakewood Church. After gaining national attention and touching countless lives internationally, Hale is still amazed at what God has done in her life before granting her the marriage and children she has prayed for.
"To see the way that God has used the platform that He gave me ... that astounds me on a daily basis. I always knew that God had a purpose for me, but I did not know that it involved my message reaching places like the Philippines, South Africa, Australia, the U.K., Indonesia and Malaysia," she said. "I constantly get these messages from women across the world and that amazes me because my toes have never touched the soil of any of those places. I've never been out of the country."
A self described "normal girl" living in a small Tennessee apartment with two cats, Hale is not only humbled and gratified by what God has done with her platform, she calls it miraculous. In very practical terms, Beautiful Uncertainty offers prayers, exercises and personal stories to share pieces of that miracle with readers willing to take the journey with her.
From encounters with old love interests to new crushes, homeless men and tangible ways to date Jesus, Hale's book reads like a humorous and relatable conversation with a girlfriend. But her desire is that Beautiful Uncertainty will serve as more than just an entertaining read.
Hale wants people to realize that there is nothing greater than surrendering to God's plans for their lives, even if that means doing so without a significant other.
"I think, ultimately, you have to reach the point where you surrender, trust and say: 'You know what God? If it's just You and me, I'm going to be OK,'" she said. "Even if you have to say it through tears, say it. Here's the big secret I've learned in 37 years ... no matter what it looks like, His way is infinitely better than my way, your way or any other human being's way."
Hale's Beautiful Uncertainty is in stores now, and can be found for international readers on Bookdepository.com where free shipping is available. For more information about Hale or Beautiful Uncertainty, visit http://thesinglewoman.net/.