March for Life: Trump Alliance With Abortion Opponents Takes Center Stage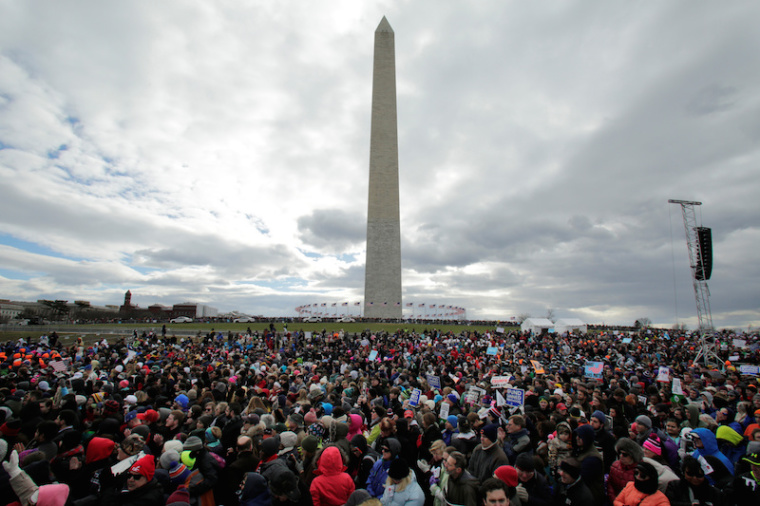 Members of President Donald Trump's administration took to the main stage of the 44th annual March for Life rally in Washington, D.C., declaring their support for the pro-life movement.
At the rally, held Friday at the National Mall, the large gathering of pro-life activists heard speeches from prominent administration officials.
This included former Indiana governor Mike Pence, who with his speech became the first-ever sitting vice president to address the March for Life in person.
Pence, who has spoken at the March for Life in past years before becoming vice president, told those gathered that "life is winning again in America."
"Life is winning through the steady advance of science, that illuminates when life begins more and more every day. Life is winning through the generosity of millions of adopted families who open their hearts and homes to children in need," stated Pence.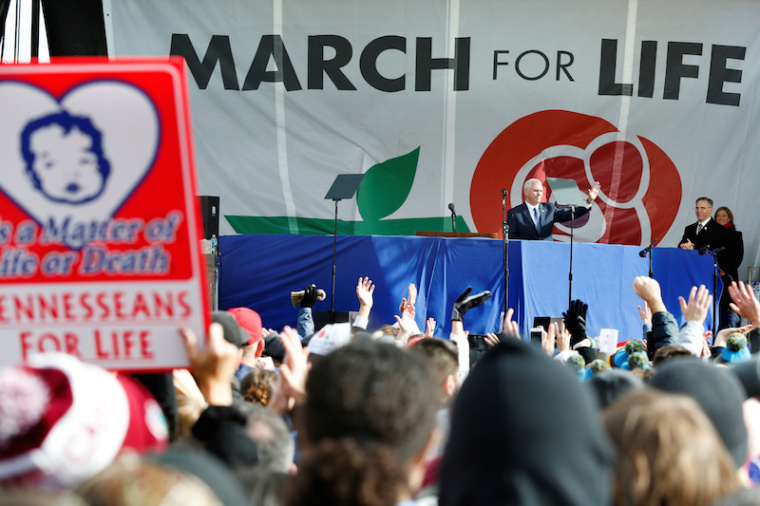 "Life is winning through the compassion of caregivers and volunteers at crisis pregnancy centers and faith-based organizations who minister to women in the cities and towns across this country."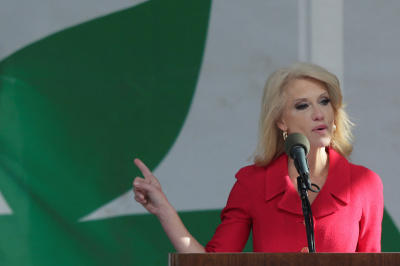 Also representing the administration was Kellyanne Conway, senior counselor to President Trump and the former Trump presidential campaign manager.
During her remarks at the March for Life rally, Conway stated that "this is a new day" and "new dawn" for the pro-life movement.
"It is no coincidence that the first right cited in the Declaration of Independence is the right to life. It is a right, it is not a privilege, it is not a choice," said Conway.
"This dismissive motion of 'out of sight, out of mind' is over. Science and medicine have joined religion and morality in causing many Americans to rethink just how fragile and how triumphant human life truly is."
Although Trump himself did not speak at the rally, on Twitter the president stated, "The #MarchForLife is so important. To all of you marching --- you have my full support!"
In addition to representatives of the executive branch, several members of Congress also gathered onto the main stage, with a couple of them giving remarks.
Utah Representative Mia Love, the African-American female Republican member of Congress, gave an emotional speech about how her parents could have aborted her.
"41 years ago, that couple from Haiti could have made the choice to abort, but they didn't. They chose life. They didn't choose what might have been, they chose what is to come," said Rep. Love.
"They went, and followed and fostered that life and the future and the dreams that baby would bring. I'm certain this couple would never have thought that that child would become the first black female Republican ever elected to Congress."