Marco Rubio Presents Anti-Poverty Platform; Discusses 'Biblical Mandate'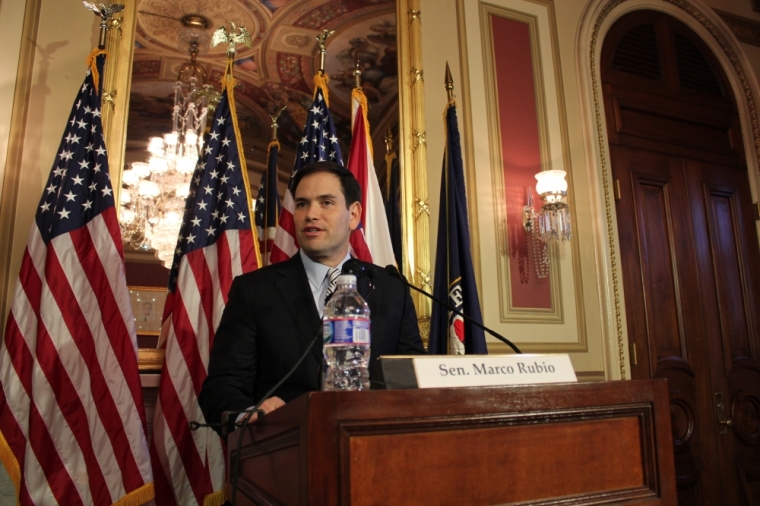 WASHINGTON – U.S. Senator Marco Rubio (R-Fla.) presented new initiatives to combat poverty, urging free market reforms, a shift of federal programs to the states, and a defense of America's traditional values.
"We certainly have a biblical mandate to care for the less fortunate, in government and as individuals," Rubio declared in a speech at the United States Capitol on Wednesday. Marking the 50th Anniversary of President Lyndon Baines Johnson's declaration of the "War on Poverty," Rubio applauded Johnson's efforts, but criticized him and the Democratic initiatives championed by President Obama for merely solving the surface concerns of poverty.
"For fifty years now, we have tried big government as a solution to poverty," Rubio noted, arguing that this experiment has failed. "Big government is only treating the symptoms, not the causes, of poverty," he declared. The senator argued that income inequality, the issue presented by President Obama and New York City Mayor Bill de Blasio, is less important than income mobility.
Rubio criticized federal programs for being too generic and hampering providers and employers from giving the poor the opportunities they need to climb the economic ladder.
State Control
Instead of more food stamps and federal supports for the needy, the senator proposed a "Flex Fund," by which the money currently dedicated to federal poverty initiatives could be channeled to the states. "It's wrong for Washington to tell Tallahassee what's right for the people of Florida, and to assume that what's right for Florida is also right for the rest of the country," he declared. "Washington's one-size-fits-all approach is not enough."
The senator praised a recent initiative by the Utah Department of Workplace Services, where anyone claiming unemployment insurance would have to engage in job search assessments and learning workshops. This program helped those on unemployment go from a D+ to a B+ on job search preparedness.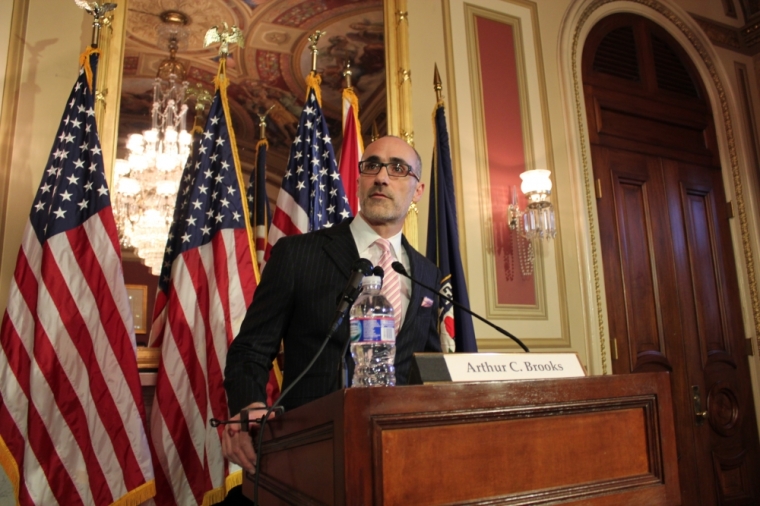 Wage Subsidies
In addition to the "Flex Fund," Rubio suggested new wage subsidies. Instead of increasing the minimum wage, he argued, the federal government should add money to people's paychecks when they make less than enough to support themselves — he used $18,000 a year as an example. The senator also insisted that "any program will be incomplete without the ultimate skills enhancer — employment training."
The senator argued that a minimum wage hurts employers and makes it harder for them to hire people, while wage subsidies would encourage the poor to find work, in the hopes that they would make even more money than the employer offered.
"Imagine how much greater (America) would be if the dreams and talents of over 40 million people were unleashed!" Rubio exclaimed. With state programs tailored to specific communities, and wage subsidies to encourage employment, the poor would find new avenues to improve their condition.
New York Times reporter and commentator Ross Douthat tweeted that this wage subsidy proposal was "the big policy proposal in @MarcoRubio's speech today."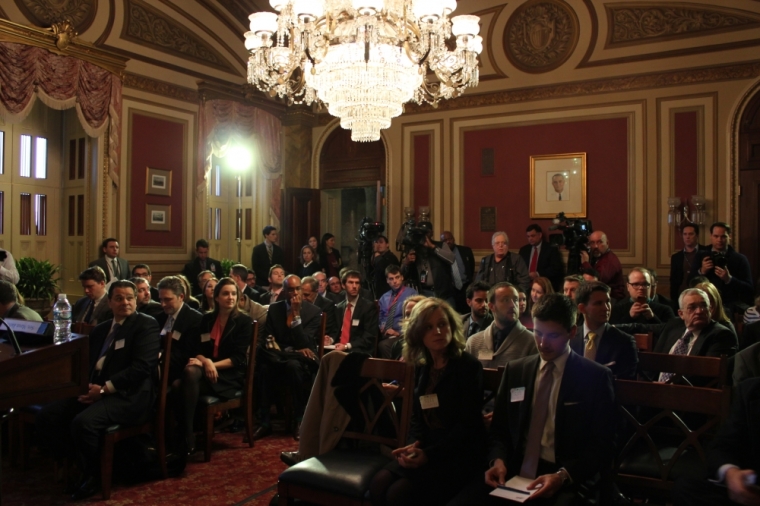 Traditional Values
Ultimately, however, Rubio argued that "the causes of poverty are complex and interrelated, and they will not be solved by old ideas in Washington." He praised the virtues of marriage and the nuclear family for helping the poor, calling it "the greatest tool to lift children and families out of poverty." While he did not address the issue of gay marriage, Rubio did suggest reforming the tax code to remove penalties which married couples face, such as an inability to receive Medicaid.
Rubio also defended the idea of profit in business – a concept often attacked by President Obama and the Democrats. "Jobs are created because someone with access to money took a risk on that person," reinvesting their profit, which is essential to creating opportunities. The senator also urged the federal government to cut regulations that hamper the growth of businesses. "We need to foster a vibrant free enterprise economy," he argued, "and foster ways to help the poor access jobs."
In a brief interview after his speech, Rubio told The Christian Post that the size of government should decrease as poor people find more opportunities to climb the economic ladder. He also insisted that churches should engage some of the work helping the less fortunate improve their circumstances.
"Just because the government looks for ways to serve doesn't mean we don't have an obligation as well," Rubio insisted, when asked about how his faith plays a role in his policy decisions. Christians should do more than advocate for change in politics — they should lend a hand in their communities as well.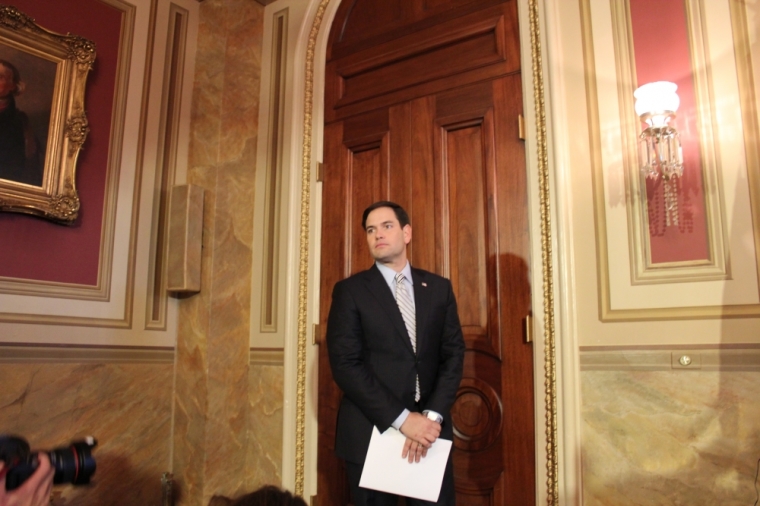 Political Intrigue
Republican strategists told The Hill that Rubio's focus on poverty issues is an attempt to remake his image in the conservative wing of the Republican Party. "This is an all-out effort for Sen. Rubio to re-establish himself on the national stage and turn the page from the immigration debate, which was handled horribly," said Alex Patton, a Republican strategist in Florida.
While Rubio began 2013 with high prospects for the GOP presidential nomination in 2016, his immigration snafus led New Jersey Gov. Chris Christie, Texas Senator Ted Cruz, and Kentucky Senator Rand Paul to pull ahead. Wednesday's speech, however, has been described as a "critical counterpoint" to the Democrats 2014 strategy focusing on income inequality. Nevertheless, a Republican Senate aide told The Hill that Rubio's turn to poverty issues is more a return to a fundamental issue for him than a new proposal.
Rubio opened and closed his speech with references to his family, who moved from Cuba to find new opportunities in the United States. "My parents came here with virtually nothing and worked hard — they lived the American dream," the senator declared.