Former MMA Champion Shares How Christ Saved Him From PTSD, Suicide, Infidelity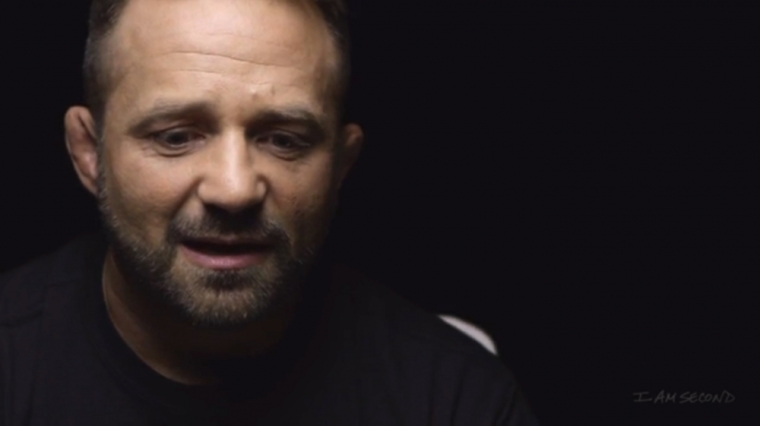 In a new "I Am Second" video, a former U.S. Marine and Pro MMA champion Chad Robichaux speaks honestly about his struggle with anger, hatred, brokenness, adultery and being suicidal as a result of a post-traumatic stress disorder, and how his wife's prayers in church led him to Christ and founding Mighty Oaks Warrior Program.
The video begins with Robichaux narrating an incident when he was working as a New Orleans police officer. After a domestic violence call, he had to deal with a gun-wielding offender, who was reported to be homicidal and suicidal. Robichaux and his associate ended up shooting him to death. Though cleared by a grand jury later, he struggled with his conscience.
"I had just blood everywhere on me and felt like I couldn't get it off me. I just wanted someone to tell me, you know, that it was okay, because I had just killed this guy in front of his family," he recalls. "And it was something I never thought I would have a hard time with, but it did."
Robichaux began his military career as a Force Recon Marine before spending time as a police officer in New Orleans, where he earned a medal of valor. After the 9/11 terror attacks, he was selected to join a Joint Special Operations Command task force where he was deployed to Afghanistan in the global war on terror.
"When I first went there, the excitement was so much ... right outside somewhere in the dark is the bad guy," he says. "And then you go out, and you see it. You see the evil and what a man can do to another man; what hatred can do to a culture. What these hateful people can do to children and women for their own selfishness. It's something you can't make sense of; you can't process. And it wears on you. And somewhere between when you get there to do something noble and when you leave, you become that person yourself."
He adds that he allowed hate and bitterness to come into his life.
Robichaux came home from Afghanistan angry, which soon crept into his personal life, especially in his relationship with his wife. He says be broke her heart and was mean to her. "I was out of control, and I didn't feel bad about it ... I didn't just isolate myself from them. I literally built a wall between me and my family to maybe protect them from me."
Robichaux went back for his eighth consecutive deployment to Afghanistan and returned home in April 2007. That was his last deployment but became his breaking point.
He started having anxiety and panic attacks, and the tolls of his experience led him from being a very angry person to being weak and broken. He was diagnosed with severe PTSD and removed from his task force. "It really stumped my pride because one day I'm this golden boy in this joint special operations task force and the next day, I'm not allowed to play in the game anymore," he says.
Robichaux's wife encouraged him to do something physical. He found relief in MMA and Jiu-Jitsu, a Brazilian form of martial arts, spending 10 to 12 hours a day on the wrestling mats. Robichaux fought professionally on Strikeforce, Showtime and Bellator, MTV. In 2010, he was ranked the No. 1 flyweight in the U.S. by FightMatrix. He also won the World Bantamweight Title under the Legacy FC banner.
In his success, Robichaux surrounded himself with people that would tell him anything he wanted to hear. That led to relationships outside his marriage and no accountability. And without ever dealing with the real source of his PTSD, he and his wife continued to drift apart. Eventually, they chose to separate.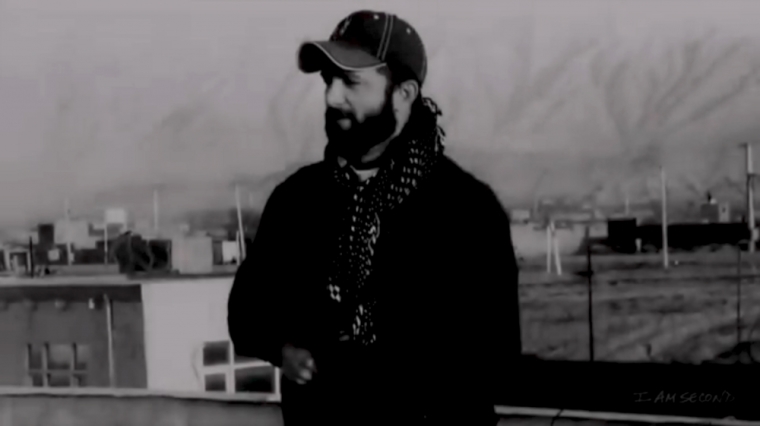 Robichaux became suicidal, sitting in his closet nearly every day for two weeks carrying his pistol, trying to talk himself into taking his life.
But his wife responded differently. She prayed in the church every day. She told him that while he was successful professionally, he had quit when it came to his family life. "She was right," he says.
Robichaux decided to put the same professional work ethic, the same character, the same discipline into his family life. He wrote down his plan to work on his family life, and asked his wife to introduce him to someone from her church who could help. She introduced him to a mentor, Steve. But when Steve looked at Robichaux's plan, he told him it wouldn't work, as God was not in it.
"So I made a decision to just submit my life to Christ," Robichaux shares. After a year-long biblical mentorship program, "this PTSD thing that was controlling my life, became a set of memories that I had the control over."
Later in 2011, Robichaux and his wife started a ministry, Mighty Oaks Warrior Programs, to help other combat veterans discover the glory of God's plan for their lives.
The "I Am Second" movement, which has featured Robichaux's video, ministers to people struggling with destructive lifestyles by teaching them about the purpose and focus of their life. It seeks to connect people with similar life stories – one who has overcome the difficulty and can share authentic insight, and one who is still struggling with the problem.
Robichaux hopes by sharing his experience, he can help change the disheartening suicide rate of 22 veterans a day, as well the alarming 80 percent of military marriages ending in divorce.