Mariners Church Pastor on 'Things I Wish Jesus Never Said': Do Not Fear and Doubt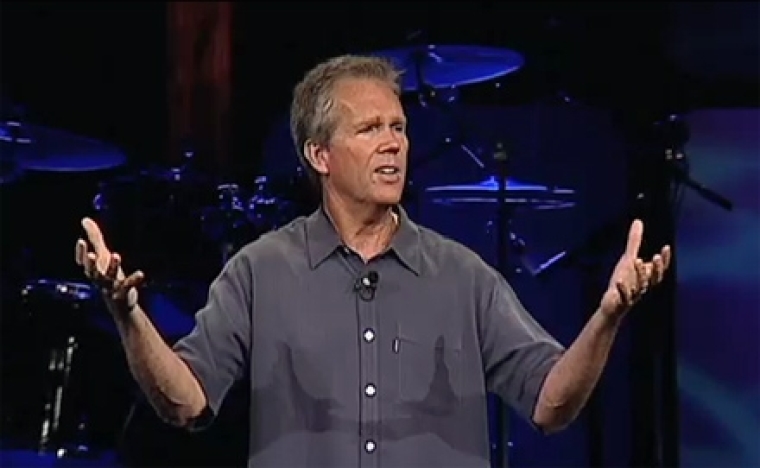 Although they may not want to hear it, Jesus commands Christians to live without destructive fear and doubt, Pastor Kenton Beshore says.
Beshore, who serves as lead pastor of Mariners Church in Southern California, said in the latest sermon of his "Things I Wish Jesus Never Said" series that Jesus commands us to not fear or doubt, but rather have faith in Him.
This is not to say that there are not things to be fearful of, Beshore preaches. On the contrary, although there are plenty of issues in life that warrant fear, Jesus says to overcome being afraid through your Christian faith.
The megachurch pastor points specifically to Matthew 14:27, 31 which reads: "But Jesus immediately said to them: 'Take courage! It is I. Don't be afraid' […] Immediately Jesus reached out his hand and caught him. 'You of little faith,' he said, 'why did you doubt?'"
These verses details the disciples' apprehension after seeing Jesus walk on water, as well as Peter's doubt when he attempts to walk on water, yet becomes afraid of sinking.
As Beshore notes, this passage and others shows that Jesus is telling his followers: "You can live a life of no fear even when there are things to be afraid of – you can choose to trust in Me."
There are two different types of fear, Beshore notes, suggesting that while some fear is healthy, such as the fear to jump off of a cliff, other fear is destructive, such as fear that you allow to consume your entire being.
"Destructive fear paralyzes you [...] depresses you [...] intimidates you [...] hinders you," the megachurch pastor says, adding that such negative fear "steals your joy […] steals love […] steals relationships" among many other things.
It's clear from tthe story told in Matthew 14 that when Christians are feeling overwhelmed by a personal fear, just as the disciples encountered on the windy, choppy lake, Jesus will always ask: "Why are you afraid?"
Ultimately, Christians know they do not need to fear because they know of Jesus' resurrection and understand that because of His sacrifice for us, we have been given the option of choosing fear or choosing faith.
Along with "do not fear," Jesus also encourages Christians not to doubt.
The topics of fear and doubt differ because while "fear screams, doubt whispers," Beshore says.
"Doubt can take you out, and doubt can take you out two times. When it's not working out in your life or when you just walk out," Beshore says, pointing again to Matthew 14:28 in which Jesus saves Peter from walking on water and asks why the disciple doubts Him.
The whole point of this verse is to show Christians that when things don't work out and we allow doubt to consume us, we are then allowing doubt to destroy us.
The danger of doubt can be applied to many life situations, such as allowing doubt to force you out of a troubled marriage, he says.
One of the great answers to doubt, Beshore continues, is to ask "If not Jesus, then who?"
"Before you decide to walk away" from a marriage, from your religion, or from some other obstacle, Beshore says it is important to ask "if not Jesus, then who? If not Jesus, then what?"