Mark Burnett, Roma Downey Recall Launching 'The Bible' Series; Hopes New Show 'A.D.' Brings 'People Closer to God'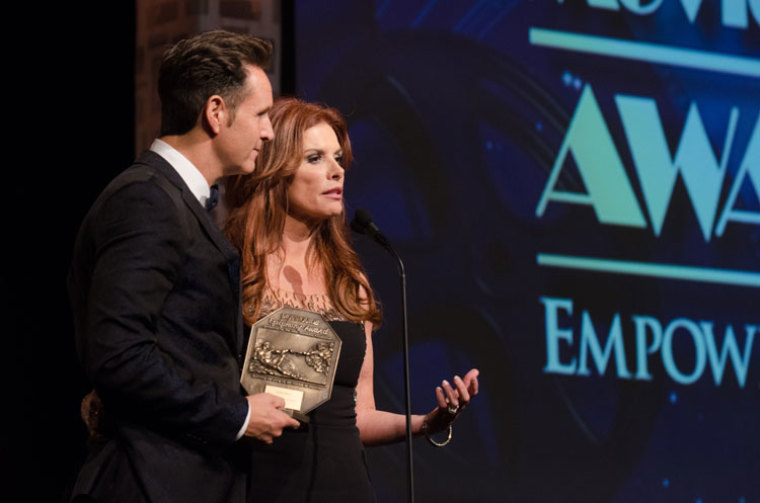 Mark Burnett and his wife Roma Downey recently recounted the start of their television series "The Bible" as well as its follow-up, "A.D," which premieres on NBC this Easter Sunday.
The power couple are two of the most influential producers in Hollywood today, especially in Christian media. However, Burnett admitted that their contemporaries scoffed at the initial idea of a television series based on the Bible. The series premiered on The History Channel in March of 2013.
"Everyone thought we lost our minds," the executive producer told KPRC Houston. "When we said we were making the Bible into a series everybody thought it was a joke and nobody would watch 'The Bible,' but 100 million Americans tuned in. We knew we had to continue. We were up against 'Game of Thrones' and 'The Walking Dead' and we were the most-watched cable program that year."
Consequently, Burnett and Downey are preparing for the premiere of "A.D.," which picks up right where "The Bible" left off.
"I think people are hungry for these stories, hungry for hope, and they are hungry for their connection to God," Downey explained to KPRC. "When you watch on Easter Sunday, you will see the crucifixion, but it doesn't end there. You will also see the resurrection of Jesus, and the series of the next 12 weeks will take you on a journey of the disciples through the times that they live in."
The "Touched by an Angel" star also described the writing and casting process for "A.D.," which required a lot of prayer.
"There isn't anything in our lives that doesn't begin with prayer and doesn't begin with intention," Downey said. "The intention was to create something beautiful that would touch people's lives and bring them closer to God. We want people to see themselves in this story. The cast had to be racial, diverse."
On Wednesday, Downey took to social media to share an exclusive video from the "A.D." set in anticipation of its premiere next month.
"It's only 33 days until the premiere of #ADTheSeries on @NBC," the actress wrote.
Watch the clip here. The official trailer for "A.D." can be seen below.