Mark Driscoll's Trinity Church Gaining Momentum Ahead of Public Summer Launch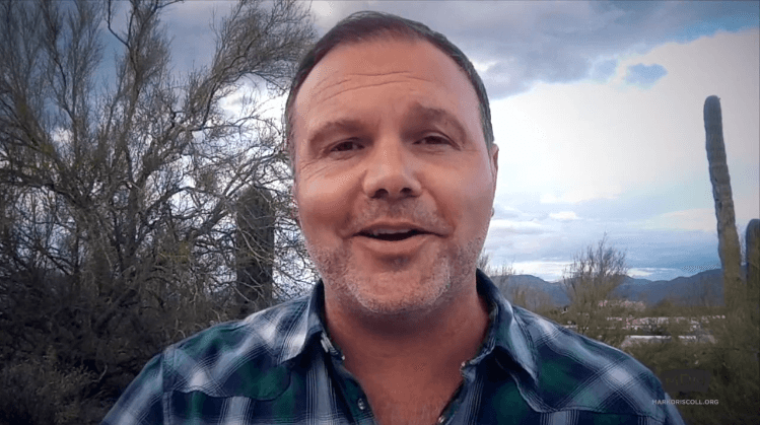 Ex-Mars Hill Church pastor Mark Driscoll appears to be on track for a fresh start with his new Arizona-based Trinity Church. Recent updates on the church's website indicate the congregation is beginning to mesh at its new Scottsdale digs.
The church recently held the equivalent of a field day for the congregation, which included a "huge family-style BBQ," and bounce houses for the children. The church is set for a public launch in early August.
"Our plan is to publicly launch our new church Sunday, August 7 at two services, 9:00 a.m. and 10:45 a.m," read a message on the church's site. Until then, it will meet once a week for Bible study at its home, the Glass and Garden Drive-In Church.
Not only is Driscoll helping to build camaraderie among members of the church body, he's coordinating the physical plant as well with plans for exterior changes to the edifice that he feels will better reflect the church's interior, including "… the goal to re-paint the building to its original color ..."
Updates on the church's website also revealed some of Driscoll's spiritual aspirations for his fledgling organization.
"On Sunday Pastor Mark touched on the vision for The Trinity Church. Highlighting the desire to have a family-friendly atmosphere, and love for all generations within the church."
Love for different generations within the church is consistent with messages the pastor has tried to convey in the past, as previously reported by The Christian Post.
During an interview with NewSpring Church Pastor Perry Noble at The Most Excellent Way to Lead Conference held in early March, Driscoll shared how he is learning about the "father heart" of God, recalling a situation when his words had once wounded a young believer.
"I had hurt him with something I had said," the pastor began, justifying his remarks to the young man by explaining that his words were no different than what his peers had told him. "'Yeah, but they're brothers … you're a father,'" Driscoll recalled the young man as saying.
The young believer explained that he considered Driscoll to be a father figure, which ultimately led the pastor to believe that there weren't enough men modeling how to be a good father.
Mark Driscoll was once described as one of America's "most prominent and celebrated pastors" by Forbes, but he resigned in disgrace as senior pastor of Seattle-based Mars Hill in October 2014 after a confluence of events marred his reputation, including allegations of plagiarism and fostering an abusive work environment. Two weeks after Driscoll's resignation, Mars Hill Church announced that it would dissolve.
Despite his troubles, Driscoll has received support from fellow clergymen — South Carolina-based megachurch Pastor Perry Noble being one of the most vocal. In early February, Noble took on critics of the ex-Mars Hill pastor who felt that he wasn't ready to lead another congregation.
"Here's a man who messed up, made some mistakes, admitted it, apologized, said he was sorry — he's starting over. … Who made you the judge on whether or not he's ready?" Noble questioned.